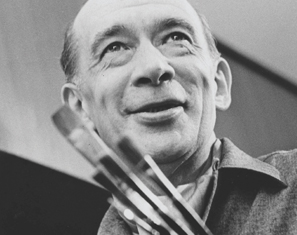 Paul-Henri Bourguignon
Apr 7–Jul 16, 2023
Seeing Is Enough: Paul-Henri Bourguignon showcases the nearly seven-decades-long career of the late Columbus artist whose life was dedicated to capturing everything he saw around him. Encompassing his multitude of inspirations, this new exhibition highlights Bourguignon's extensive travels, experimentations with Modern Art, and the eclectic home and marriage he built with his wife, renowned anthropologist Erika Bourguignon. Through this collaboration with guest curator Jane Hoffelt, this exhibition explores how for Paul, seeing was enough.
As a longtime neighbor and friend, Jane Hoffelt worked with Dr. Erika Bourguignon for 14 years, marketing artwork of late artist Paul-Henri Bourguignon. She has curated and developed more than 40 solo Bourguignon exhibitions in several national galleries and museums, including Columbus Museum of Art. After Dr. Bourguignon's death in 2015, Hoffelt became Trustee of the Erika Bourguignon Charitable Trust which supports the Columbus Foundation's Paul-Henri Bourguignon and Erika Bourguignon Fund for the Visual Arts. A Columbus College of Art and Design graduate, Jane Hoffelt has been Columbus Monthly Magazine art director, creative director for several ad agencies, and manager at three publishing companies.
Opening reception: Friday, Apr 7, 6-7:30pm, curator remarks at 6:30pm