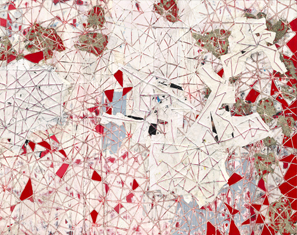 Through Aug 29, 2021
The Springfield Museum of Art is thrilled to present Red Painting by renowned mixed media artist, Mark Bradford. On loan from the collection of Angela and Scott Crabill, Red Painting will be on display through the end of August as part of the exhibition, Discarded/Sourced.
Widely considered one of today's most influential artists, Bradford is known for his large-scale paintings of printed materials and mixed media. Through his practice, Bradford explores the complexities of urban life including socio-economic, racial, gender, and political structures.