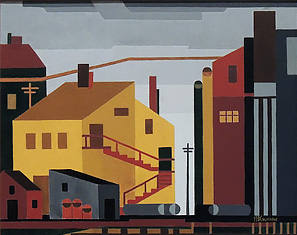 On display from Jul 15, 2020 into 2021
Historically, female artists have been underrepresented in museum collections and are shown at significantly lower rates than their male counterparts. During the 100th anniversary of women's suffrage, the Museum is highlighting female artists whose works are in the permanent collection. These works of art showcase the wide range of media, subject, and technique with which female artists have traditionally worked and demonstrate how women continue to conceptually advance the art world today. Featuring work by well-known and lesser known artists alike, this show explores artistic contributions of female artists, not only regionally, but nationally and internationally as well. Artists in the show include Davira Fisher, Frances Hynes, Helen Bosart Morgan, Aminah Robinson, Alice Schille, Kara Walker, and Stella Waitzkin, to name a few.
In addition to new art on display, the Museum has been awarded a grant from Smithsonian Affiliations. Funding for this project allows us to host a Smithsonian speaker in support of their American Women's History Initiative taking place this year.