Recent Works: The Art of Larry Shineman
Sep 20–Nov 23, 2014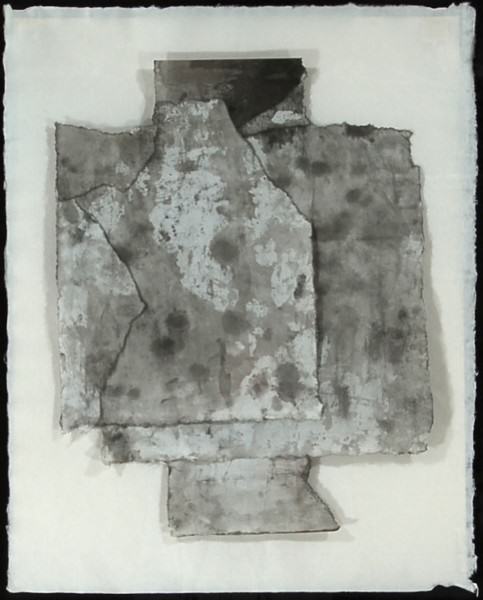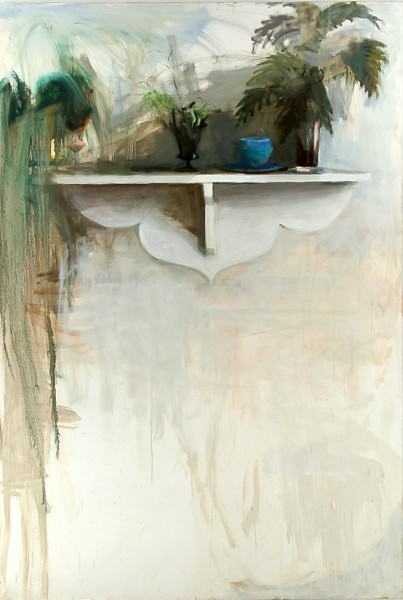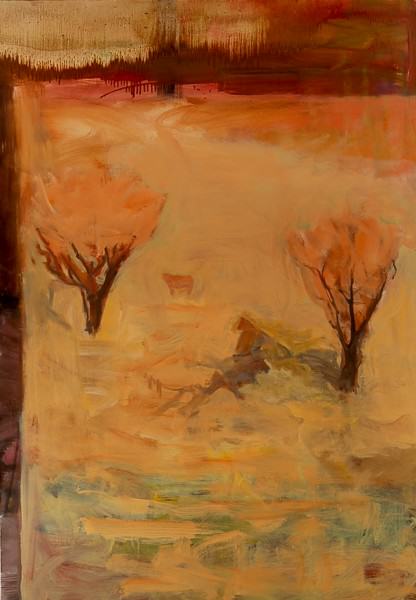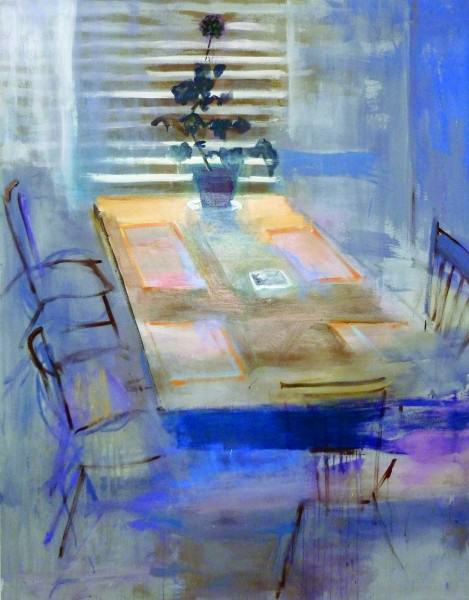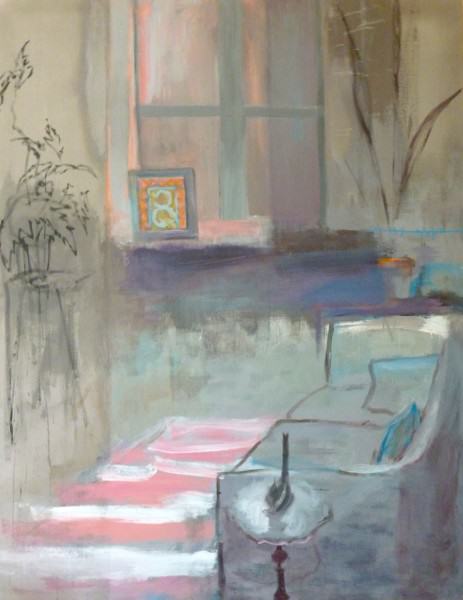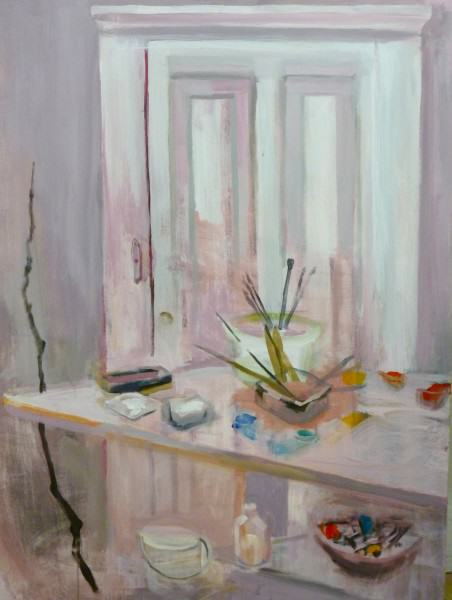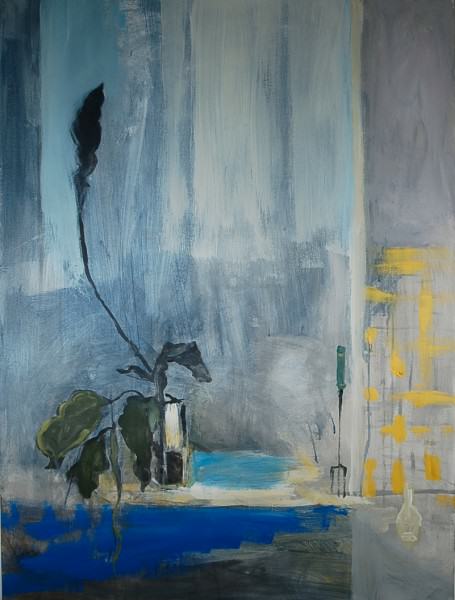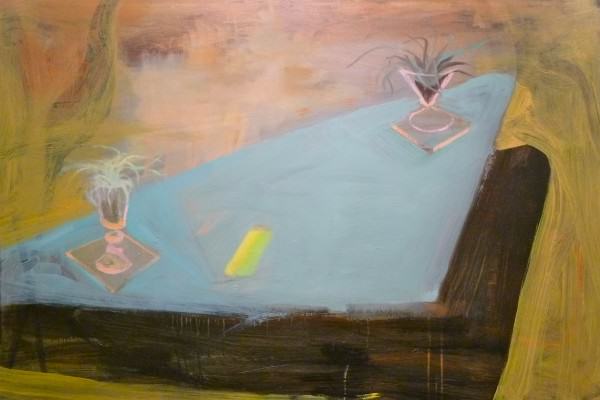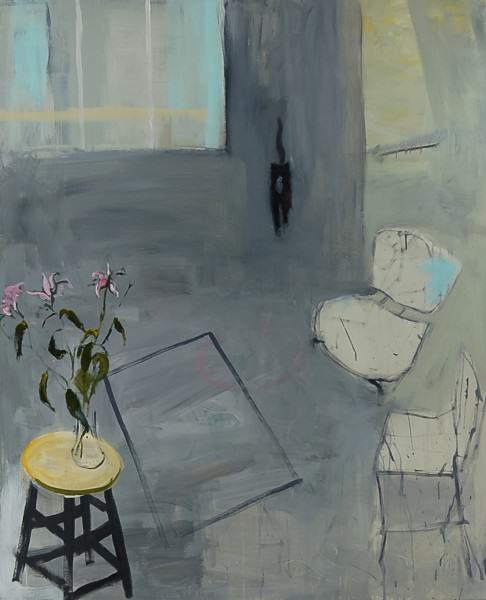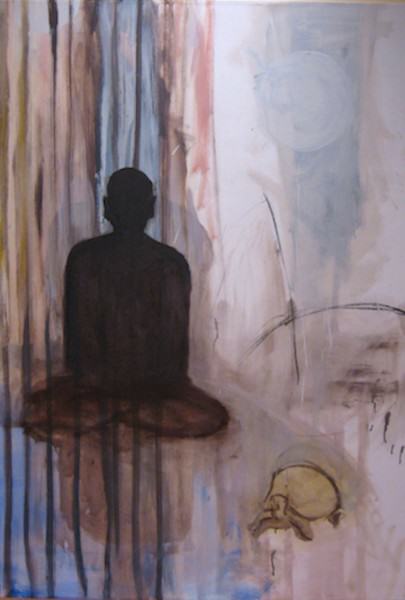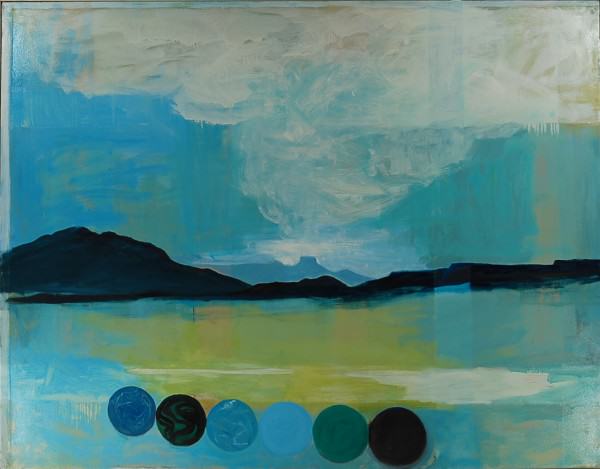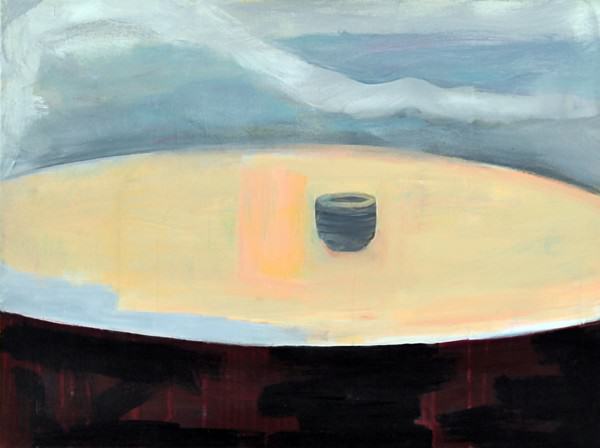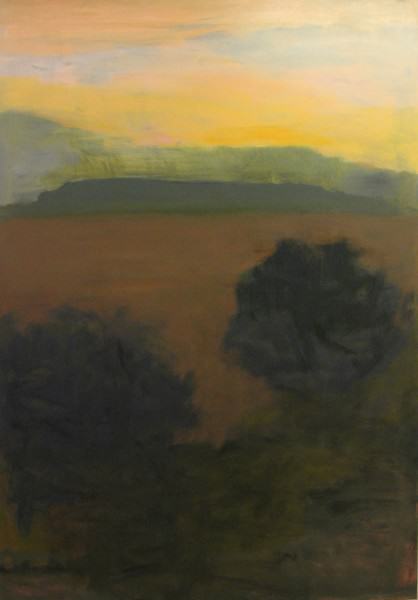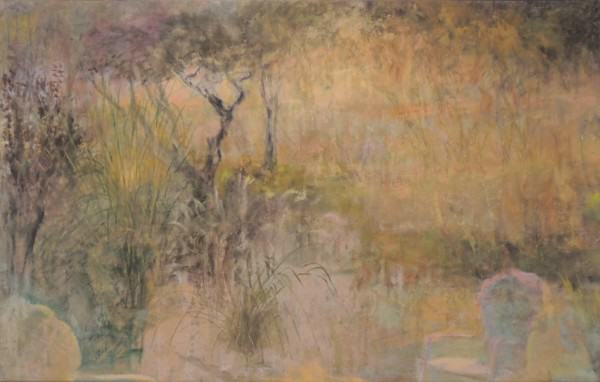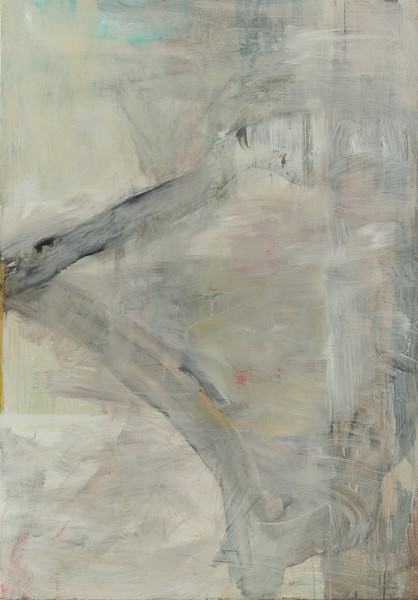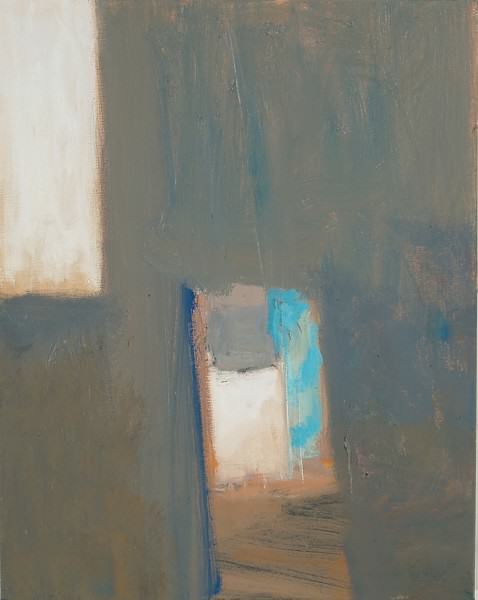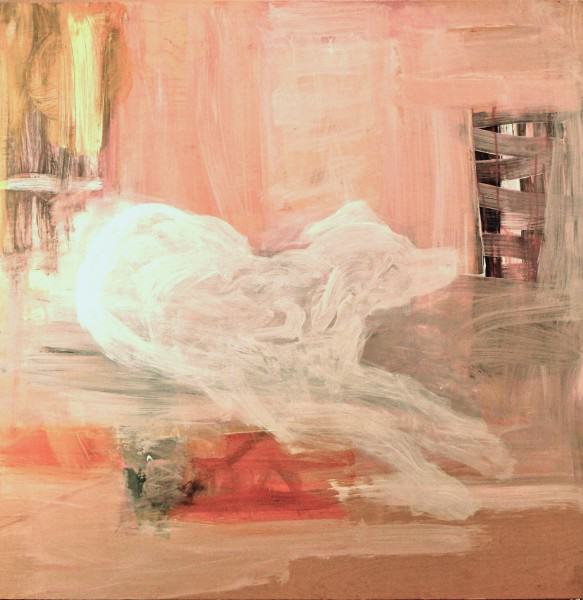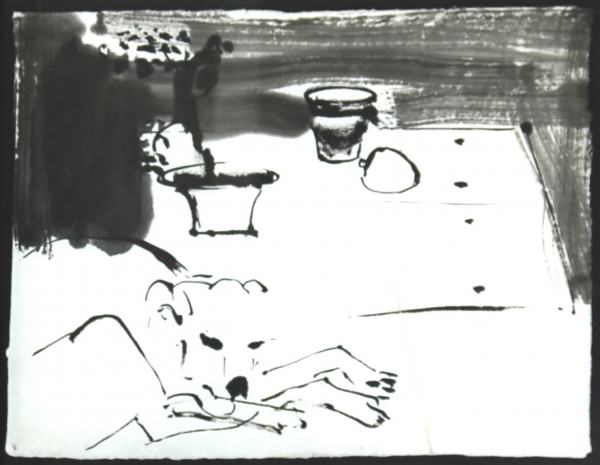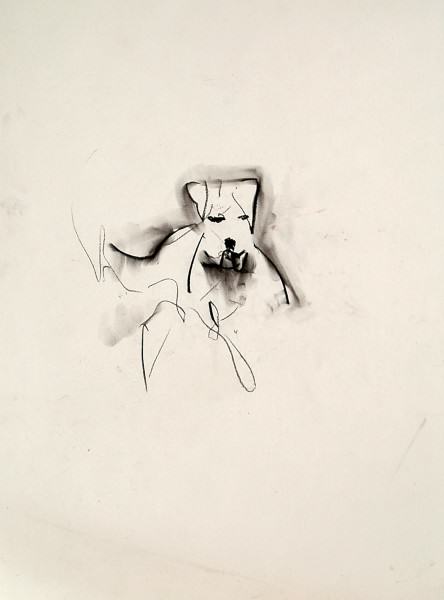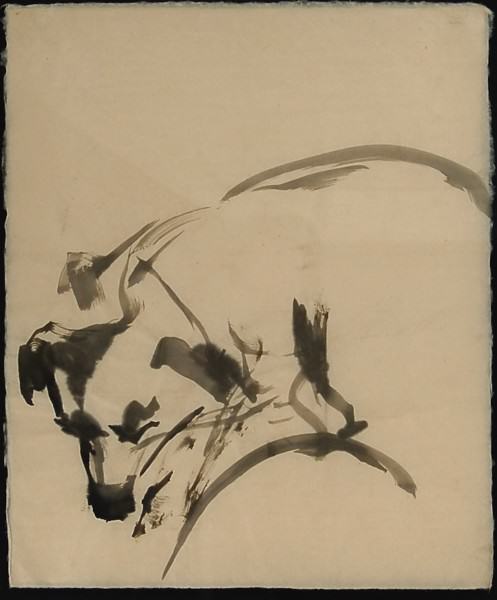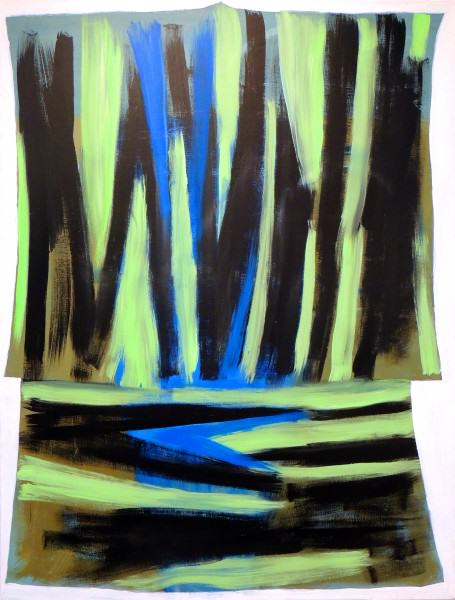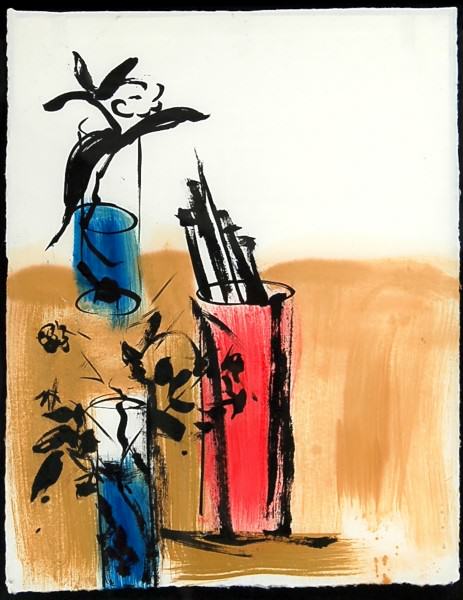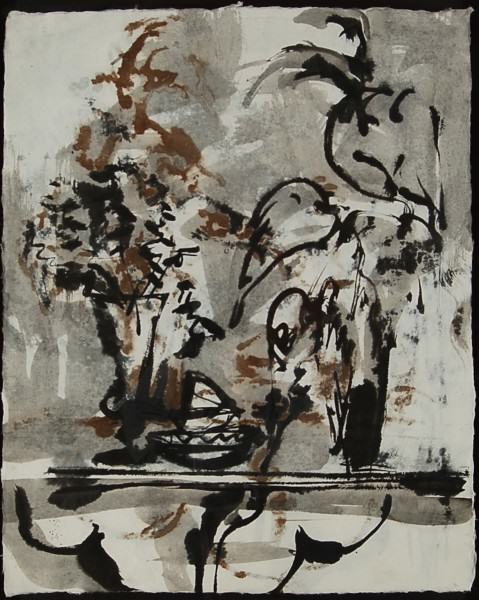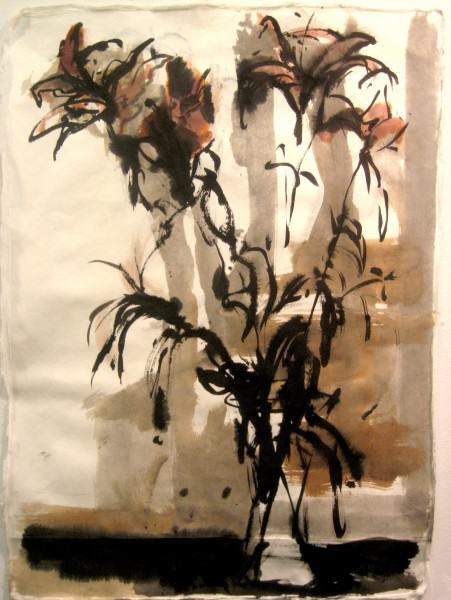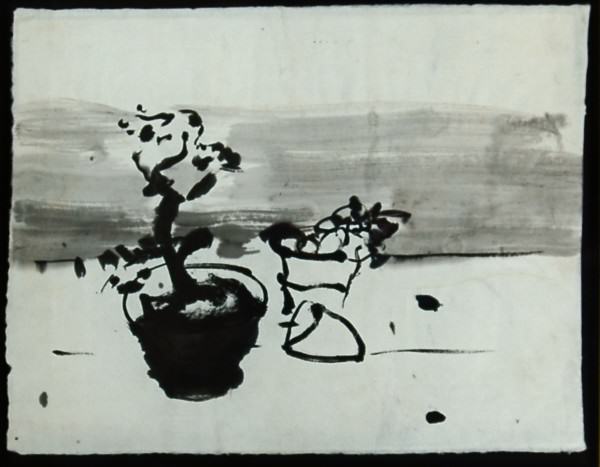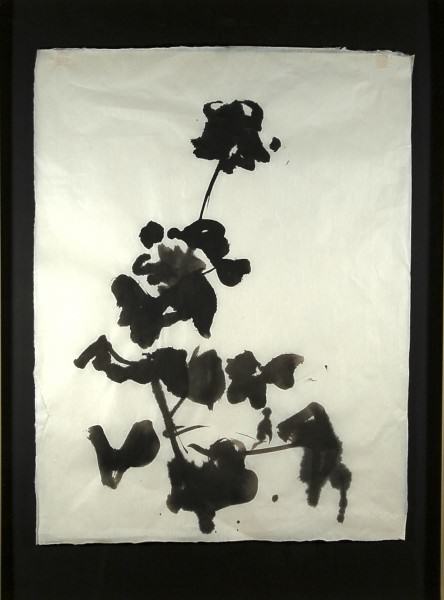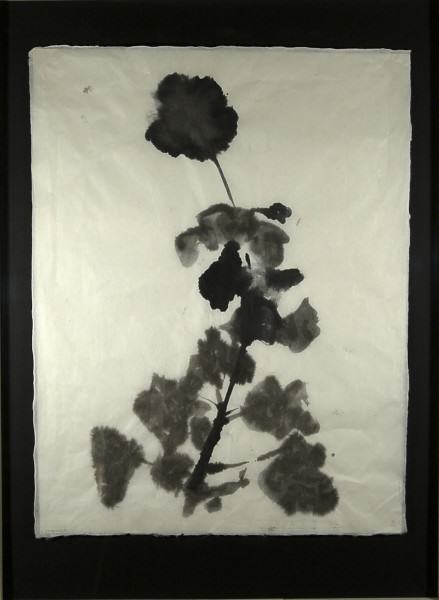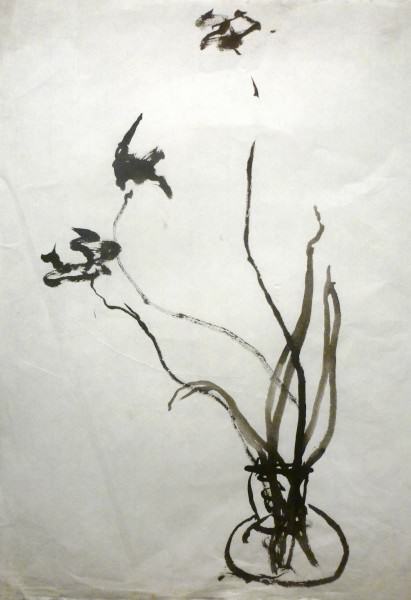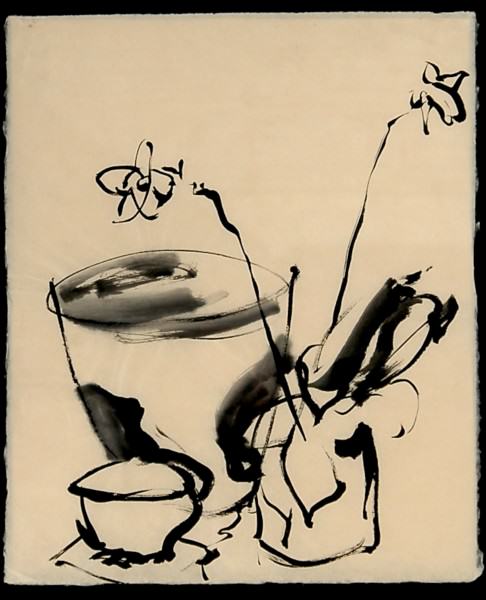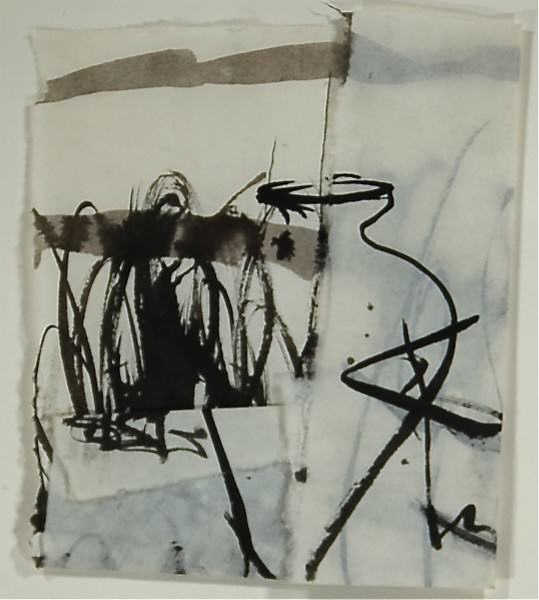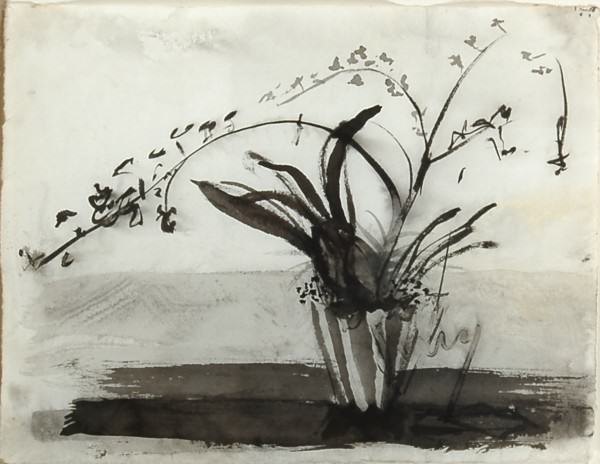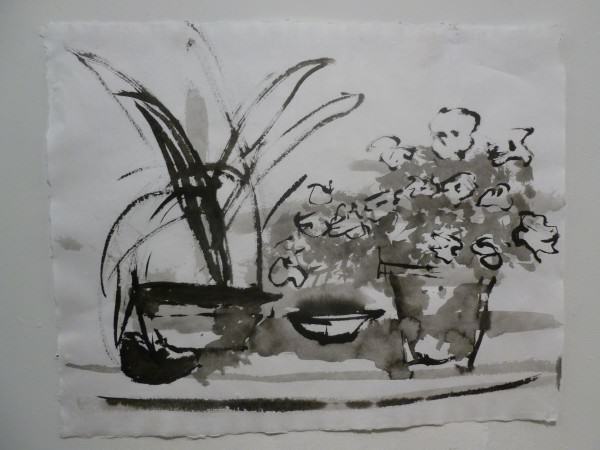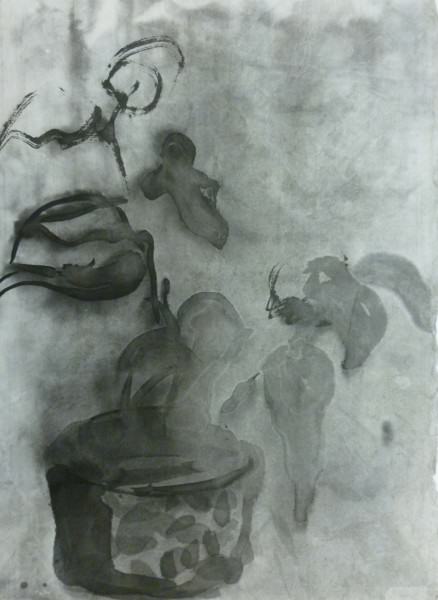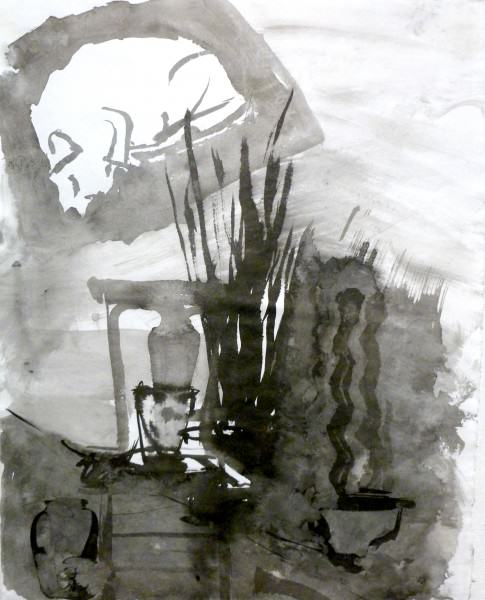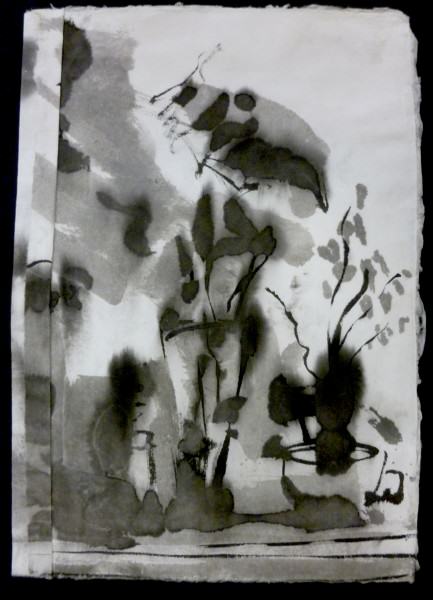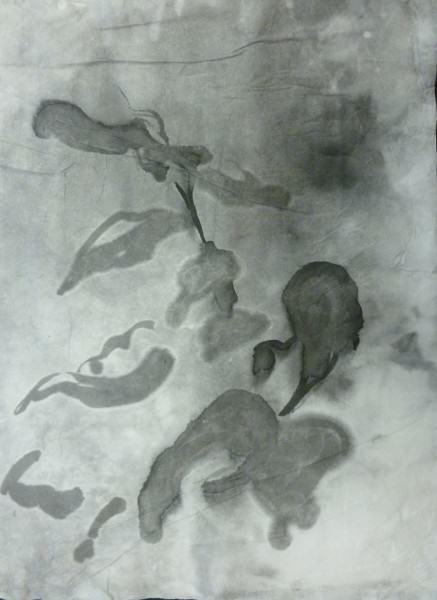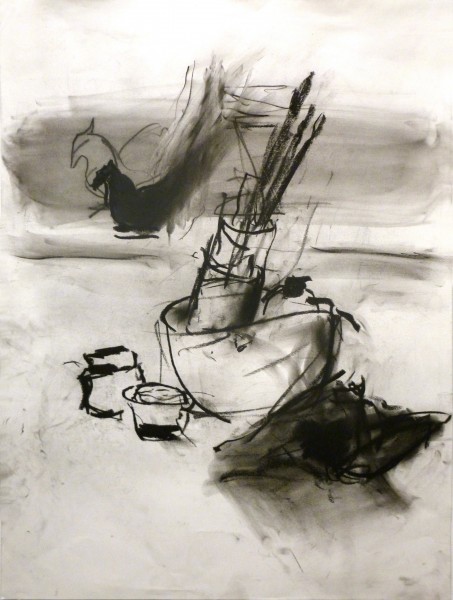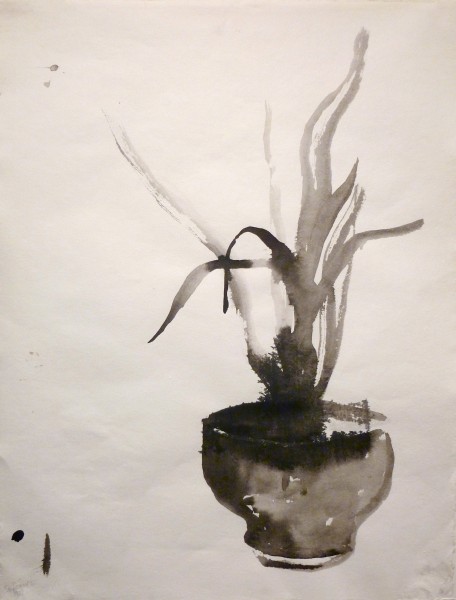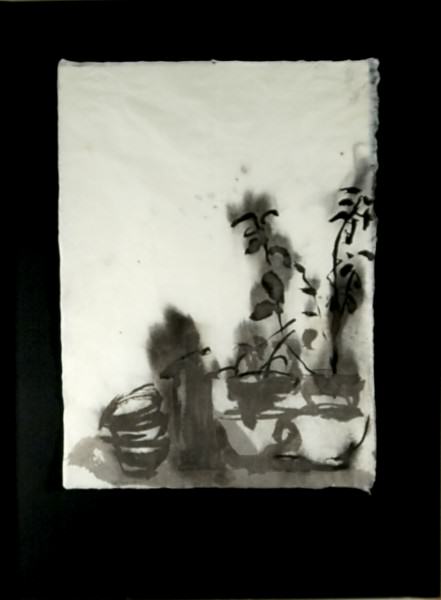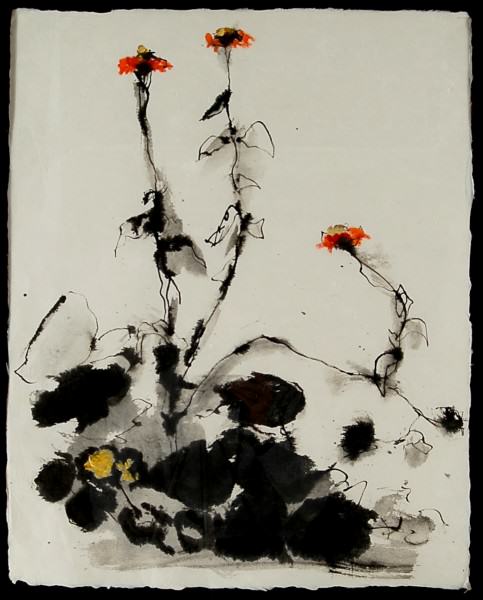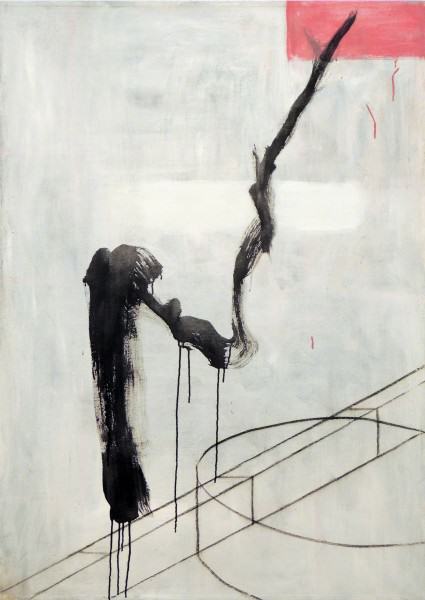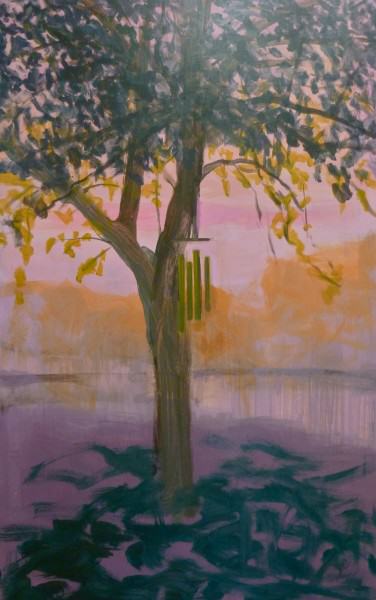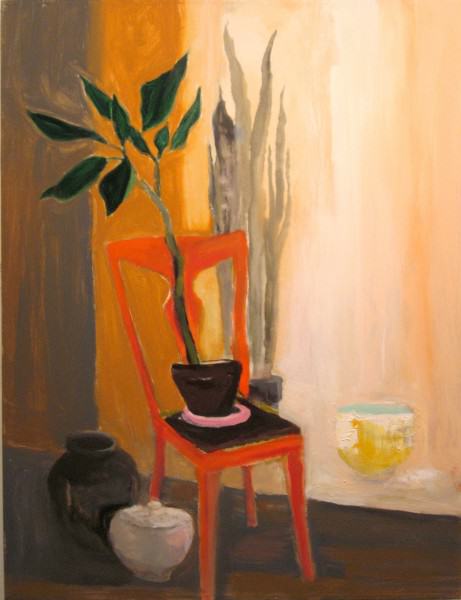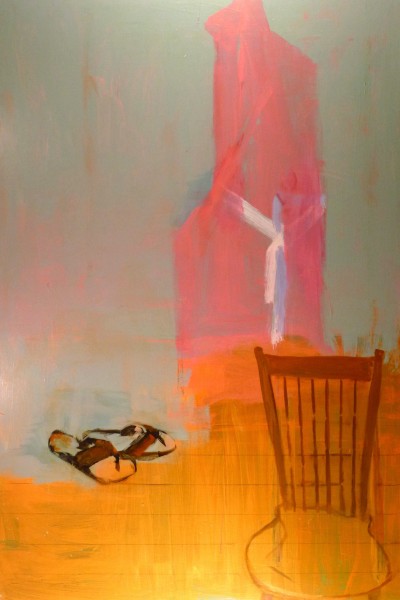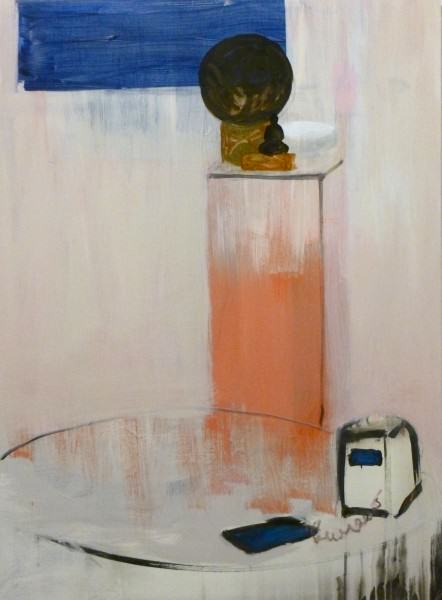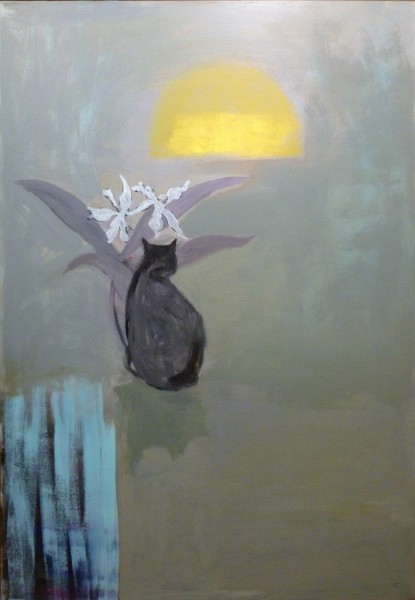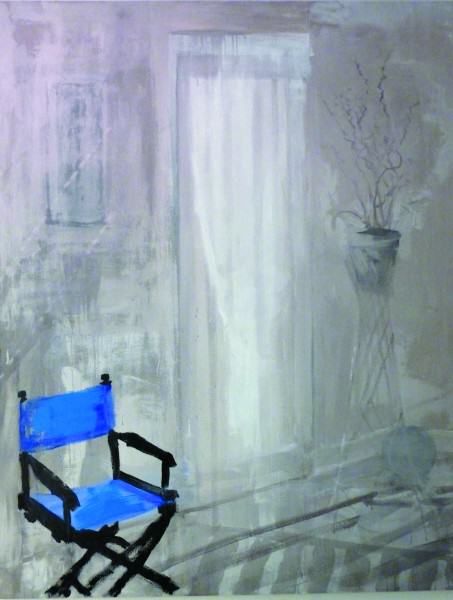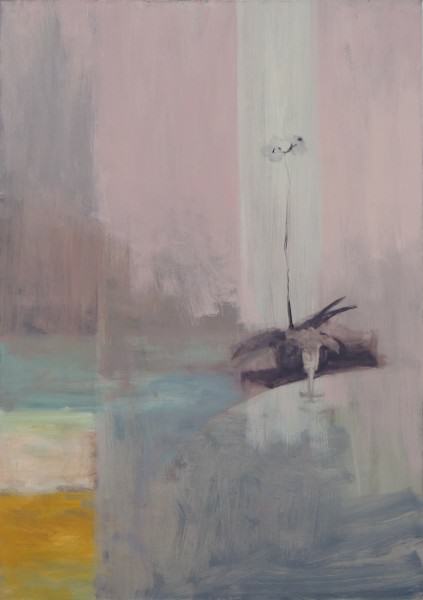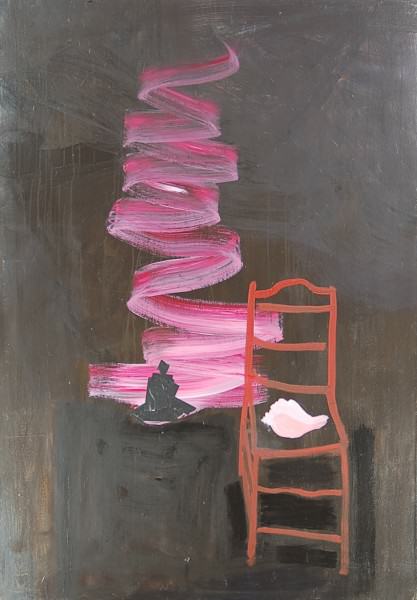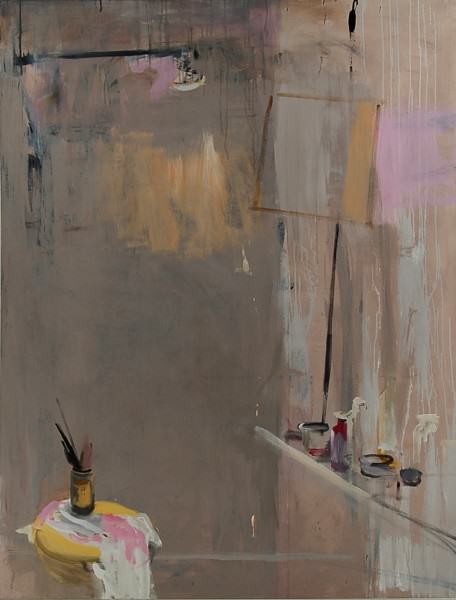 Previous
Next
Larry Shineman's paintings draw upon his childhood in Nebraska, his experiences in New Mexico, his nearly 50 years in Ohio, and his mentors and teachers. Professor emeritus at The Ohio State University, his paintings and drawings are both mysterious and calming, drawing you into their compositions.
Abstract art has a basis in reality, something that exists and is being altered or abstracted by the artist. Shineman's highly refined abstract compositions evoke hazy atmospheric spaces occupied by representational objects. His paintings intentionally straddle the line between abstraction and representation. The objects in Shineman's work carry great weight both in their simplicity of line and shape, and in the sparseness that surrounds them.
The show includes numerous pen and ink drawings, traditionally called brush paintings or monochromes. While Shineman did not formally train in Asian brush painting traditions, he is influenced by his personal study of works by Zen masters. He often feels compelled to focus on certain objects because of a life force or potential for spirituality that he perceives in them. By observing and drawing these objects of interest he becomes familiar with those qualities and then can incorporate them into larger works.
Shineman says, "I choose brush and ink because it demands that one is decisive and direct. If one hesitates the porous paper quickly becomes a blob. I assume an attitude of confidence. Often there are fatal flaws…but sometimes it all comes together."
In his paintings, Shineman begins first with the composition of his canvases. He works with color, shape and space before considering what recognizable objects may accompany the formal elements in his work. While he is working, the suggestion of an image or a minimal cue can suddenly change the abstract field into a representational space such as a room. The artist says, "Images or pictures that finally arrive are suggested or offered up by the abstraction. These images are from my daily life or memories."
First and foremost, Shineman turns the surface of his canvases into luminous fields of color. He uses washes of thinned paint and drips to create mini-universes in which objects from his experience find footing. Intersections of color, shape and form are of primary importance. The application of paint brings to mind the Color Field painters of the 1950's, who turned their canvases into colored fields of vision (see painting by Angelo Ippolito above). And like the Color Field painters, Shineman's work feels highly personal in mood and expression. It is the mood of the paintings which conjure the objects that are rendered within these masterful compositions, not the other way around.
Artist Statement
Early on, as a student in one of my very first painting classes I had a disaster and subsequently an epiphany. The "assignment" as always was to make a painting and bring it to the weekly critique. I wanted to make a copy of a photograph- a still from a very popular movie that was featured in the New York Times art section; it obviously had credibility. The photo of two very anxious men in a precarious biplane, perhaps taking off but more likely about to crash, it was a picture of adventure, risk and action. It was popular and cool. If I successfully copied that photo it would be a favorite in the critique. Alone in the studio with no one around and half way through the painting I sat back and asked myself what I wanted from this half-finished painting. Knowing what it would look like if I succeeded, I couldn't continue.
I wanted more of an experience, a risk and a discovery of some kind. I decided to destroy what I had begun. I scraped and wiped away what I could and brushed on turpentine to remove the paint; everything was running onto the floor. Trying to control the spill and mess I turned it upside down and let it run the opposite direction. Working frantically I wiped away what remaining oil paint I could and took a break to survey the disaster area and my painting now in chaos. Chaos, yes but the more I looked I saw the painting covered with beautiful accidents – moments and passages beyond what I had hoped for. Could I keep those and continue the painting?
There I was in the present, having a real experience and an adventure with paint. I had just risked what I had and in a sense, crashed. Taking my cues from the painting and trying what I wanted, I let go of my original intent of making a picture of risk and adventure. Instead I was in my own world of risk, adventure, and discovery – the world of painting. It was exciting to have no plan, trust my intuition and respond to the optical, kinesthetic and tactile sensations, the urges and impulses I felt.
I still work this way today. I spend a good amount of time looking at the painting, and the world to see what might be emerging from the chaos – images from my daily life, memories and imagination. The things that resonate, I draw or study in small paintings.
There are of course pitfalls and difficulties that come with this abdication of method and/or process, and no clearly defined goals. But for me it offers a chance at personal expression – something original. I have a picture that shows my response to sensations, the experience of making the painting, and my aesthetic experience of the world.
– Larry Shineman, 2014