…Does the Dream Dream the Dreamer? Unseen Works of David Catrow (McGregor Gallery)
Oct 31, 2020 – Feb 28, 2021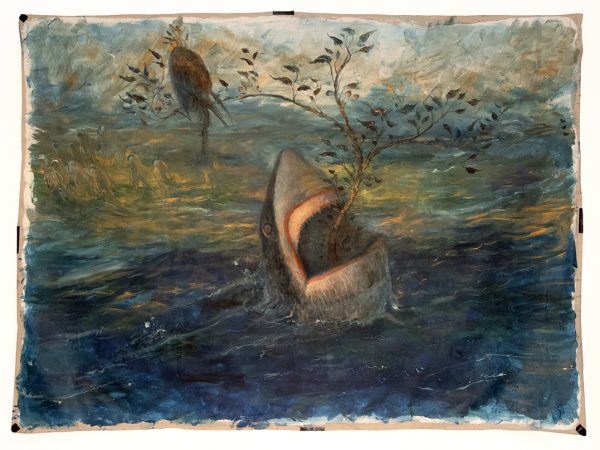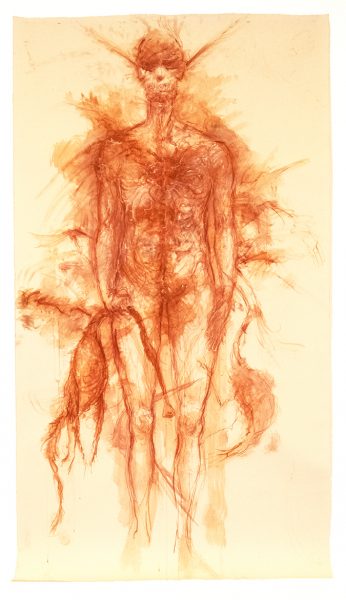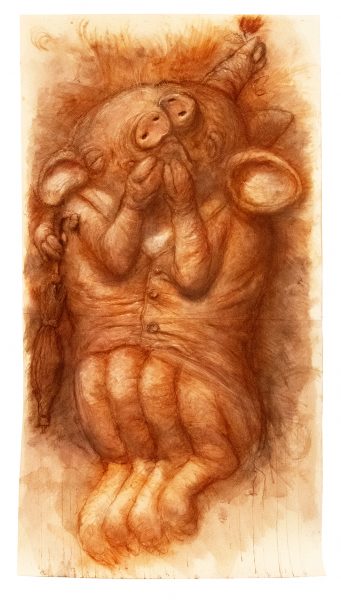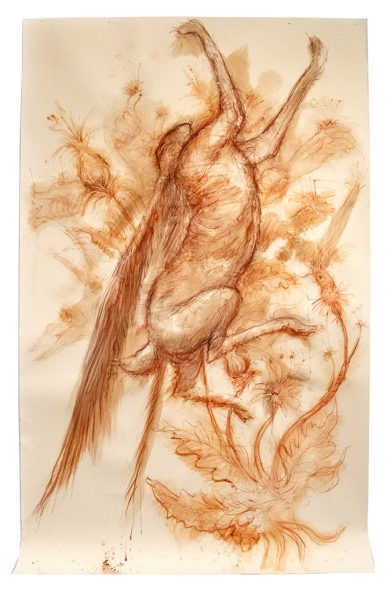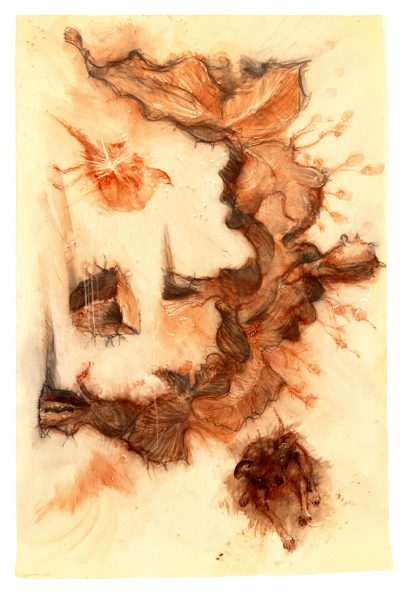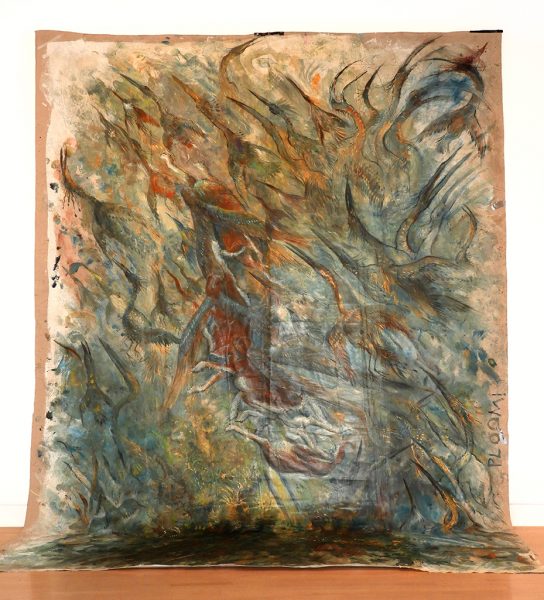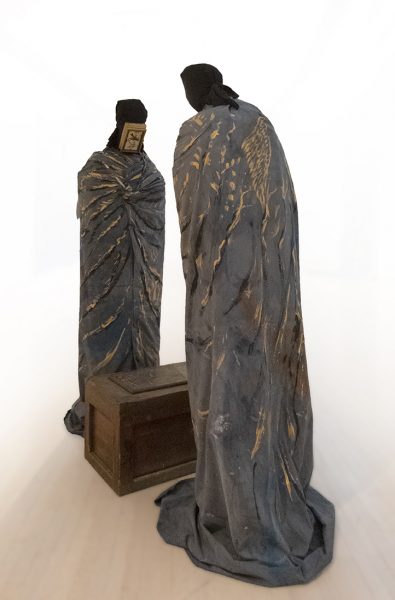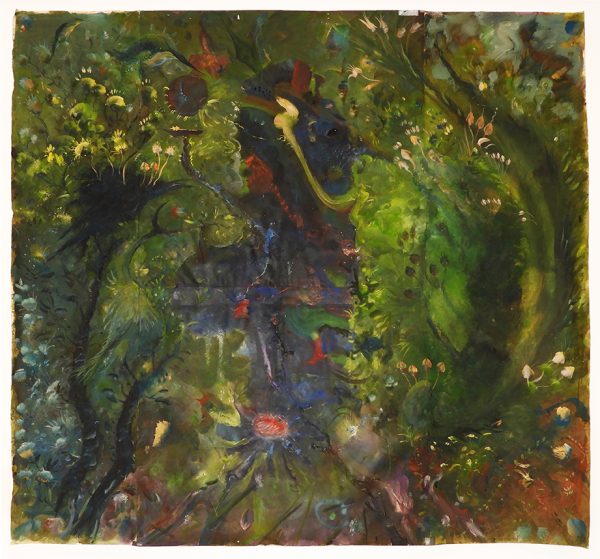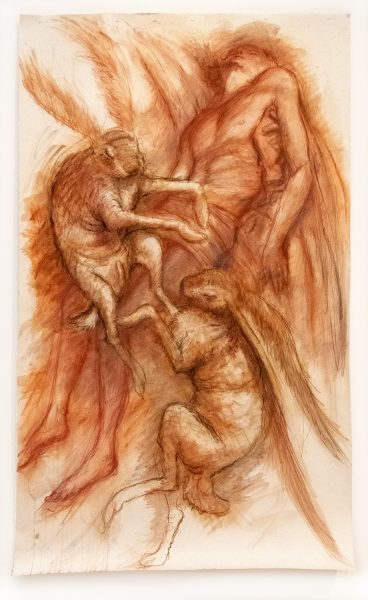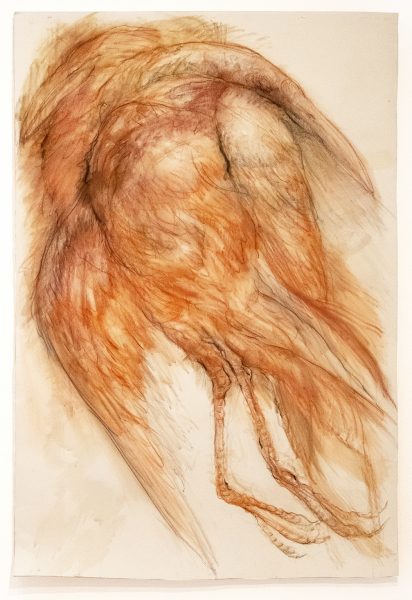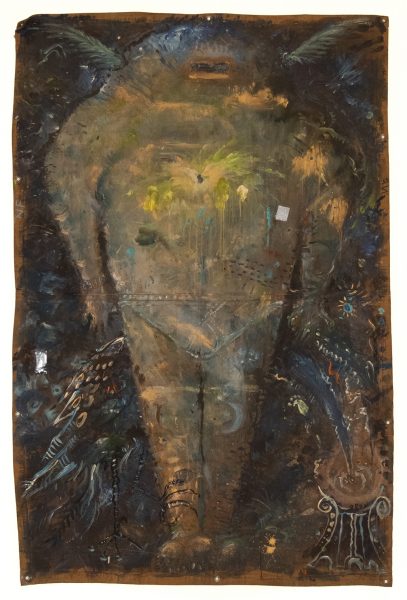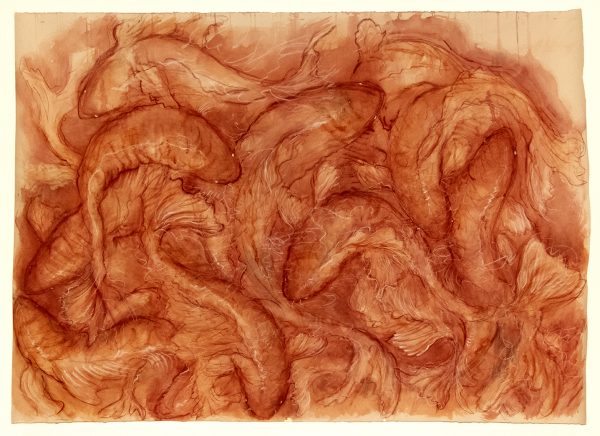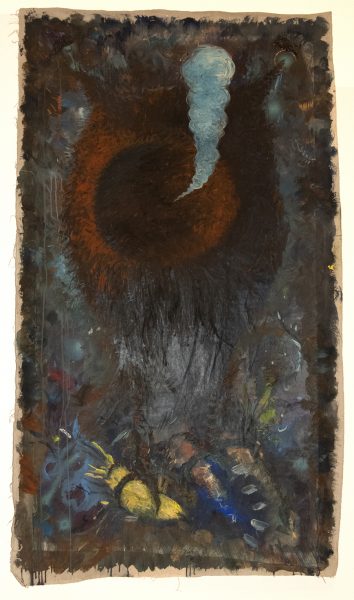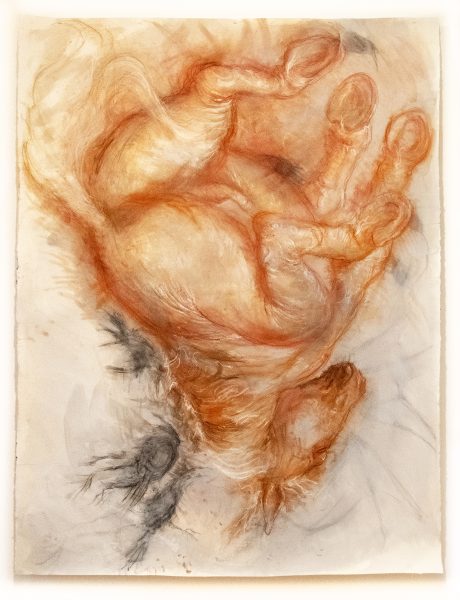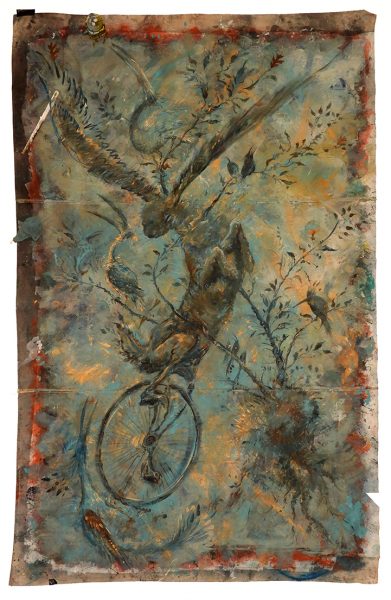 Previous
Next
Welcome to Catrow's World
Having originally studied biology, David Catrow's perspective is inspired by the systems that organize the natural world. To Catrow, everything in the universe is connected by a thread running across space and time. His artwork reflects this idea while also playing with the concept of dreams and the preservation of materiality.
Each piece in this show presents a different window into Catrow's world. While some of his subjects are recognizable, others are far more whimsical and inspire you to use your imagination as you move from piece to piece. By leaving his work raw and unfinished, his paintings and drawings urge you to step directly into them and experience his mind for yourself.
During a time when so much uncertainty exists, Catrow felt it was necessary to "make a statement" and "embrace the immediacy of the moment." His pieces are like "vast geological [epochs] seen in real time."
As these works have never been shared publicly, you are among the first to see them. Through this exhibition, we hope you are challenged to further examine and connect with the landscapes both in and around you. For now, we encourage you to discover, explore, and investigate the unseen works of David Catrow.
» View the David Catrow YouTube playlist here.
» Download a Come Find Art family activity sheet: Dancing Like a Rabbit
» Download a Come Find Art family activity sheet: Painting Your Dream