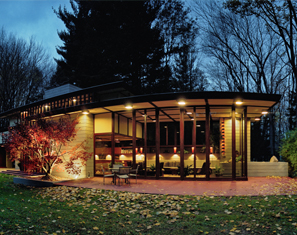 Opening Reception for Wright in Ohio
Featuring Frank Lloyd Wright homes of Ohio, this exhibition of panoramic photographs by Cincinnati photographer Thomas R. Schiff captures the spatial depth, undulating curves, and incomparable beauty of Wright's designs.
Join us for an opening reception on Thursday, Jun 15th from 5:30-7pm.
Remarks will be given at 6:15pm by the Museum's Executive Director, Jessimi Jones, artist Thomas R. Schiff, and Executive Director and Curator of the Westcott House, Marta Wojcik.
Light refreshments and drinks provided.