Springfield Museum of Art Announces Interim Executive Director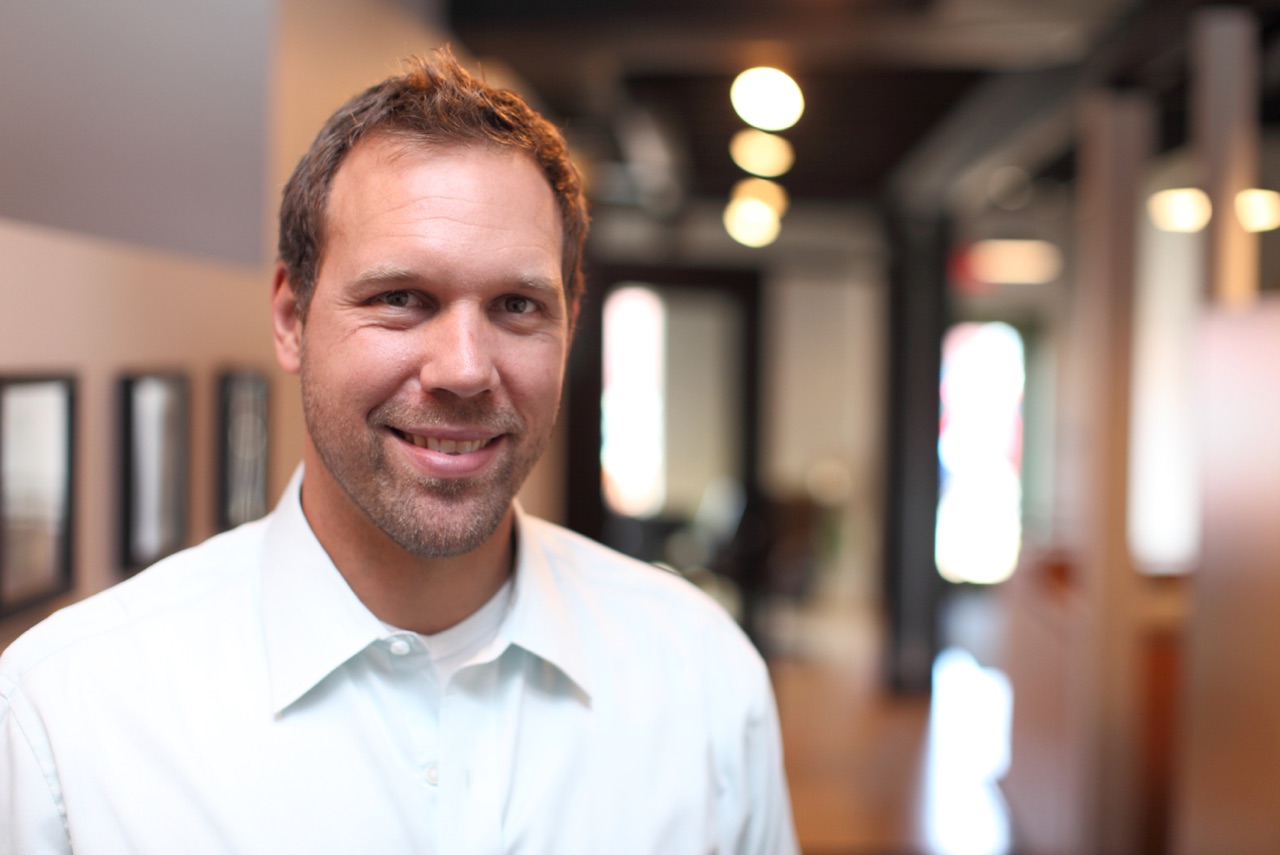 SPRINGFIELD, OH (June 15, 2019) – The Board of Trustees of the Springfield Museum of Art announced today the appointment of J.D. Beiting as Interim Executive Director. Mr. Beiting replaces Ann Fortescue, who departs June 30, 2019 for McAllen, Texas.
"Not only does J.D. bring relevant executive experience in leading arts organizations, his ability to communicate with our various constituencies is exactly what the Springfield Museum of Art needs right now," said Pete Duffey, President of the museum's board of trustees. "Further, J.D. brings a diverse set of fundraising, management, I.T. and guest relations skills that will continue to propel our positive momentum forward. We won't miss a beat with J.D. at the helm, and we are thrilled to have him on board," Mr. Duffey continued.
The Springfield Museum of Art's board of trustees intends to conduct a national search for its top administrator position. Mr. Beiting will serve as Interim Executive Director for a period of three to six months or until the permanent successor is identified.
"It is an honor to assist the museum at this critical juncture," commented Mr. Beiting. "This time represents an opportunity for the museum to continue its outstanding community and artist engagement, as well as its powerful impact through art education – the hallmark of its 73-year history," he added.
Mr. Beiting, from Columbus, Ohio, is on assignment from Benefactor Group. He has more than 18 years of experience in non-profit development, governance, and operations. He is a graduate of the University of Pennsylvania with a B.A. in Art History.
For more information please contact the museum at 937-325-4673 or jhenry@springfieldart.net.
Museum Receives IMLS Grant for Print Collection
SPRINGFIELD, OH (November 2, 2017) – The Springfield Museum of Art (SMoA) is pleased to announce its award of an Institute of Museum and Library Services (IMLS) grant. SMoA is one of only 132 museums out of nearly 600 museums nationwide to receive funding from IMLS this year.  The $24,795 Museums for America grant award will fund Print Positives: Rediscovering and Using our Print Collections.
The Museum's collection contains over 325 prints, comprising approximately 20% of the entire permanent collection. The majority of these works have been in storage for many years; Print Positives will make them available to the public once again. Partnering with the Dayton Printmakers Cooperative (DPC), the Museum aims to study, preserve, and carry out in depth research of the print collection, thus increasing SMoA's capacity to use the collections for learning and in service to artists in the community.
Print Positives will culminate in several projects including an exhibition of prints from the permanent collection and several art education programs for a variety of ages. Selected prints will also be shared on the Museum's website, www.springfieldart.net, with accompanying research.  Additionally, the Museum will bring in an accomplished printmaker to lead a workshop open to the public.  Curator Erin Shapiro states, "SMoA has a multifaceted print collection, and we're thrilled to have the opportunity to work with the Dayton Printmakers Cooperative in pursuit of further knowledge and understanding of these works. Being able to share this part of our permanent collection with the public in such a dedicated manner allows for a wealth of educational opportunities, truly bringing the prints to life."
The Springfield Museum of Art is accredited by the American Alliance of Museums and the only art museum in Ohio affiliated with the Smithsonian Institution. The museum exhibits works from its permanent collection of 2,000 works of American art from the early Republic to the present with a focus on Ohio art and artists. Art education programs play a central role in engaging audiences of all ages and abilities with the artwork on exhibition both through structured programs and through individual exploration and art making in the Art Lab found within the galleries. The museum is open Wednesday-Saturday 9am-5pm and Sunday 12:30-4:30pm, admission is $5 for adults, $3 for seniors and students; Members and children 17 and under are free.
The Institute of Museum and Library Services is the primary source of federal support for the nation's 123,000 libraries and 35,000 museums. Their mission is to inspire libraries and museums to advance innovation, lifelong learning, and cultural and civic engagement. Their grant making, policy development, and research help libraries and museums deliver valuable services that make it possible for communities and individuals to thrive. To learn more, visit https://www.imls.gov/.
For more information please contact the museum at 937-325-4673 or elshapiro@springfieldart.net.
Wittenberg University Transfers Ownership of Museum Facility to Springfield Museum of Art
SPRINGFIELD, OH (June 26, 2017) – Following a year of thoughtful conversations regarding how to best serve the community they both call home, Wittenberg University and the Springfield Museum of Art have agreed that the museum should again be the sole owner of the facility where it resides at 107 Cliff Park Road. The official transfer of ownership occurred at 3pm today in Wittenberg's Office of the President.
Returning ownership of the building to the Springfield Art Museum enables Wittenberg to focus its resources on more student-centered efforts, including the ongoing Health, Wellness and Athletics Initiative and expanded academic offerings. For the Art Museum, resuming ownership of the building allows for the development of a careful plan to ensure long-term sustainability and future improvements in alignment with the American Alliance of Museums Accreditation standards.
"This is a positive step forward for both our institutions and for our community of Springfield," said Wittenberg Interim President Dick Helton. "This is Springfield's museum, and that is how it should be."
"The timing for the Springfield Museum of Art to resume ownership is also just right," added Ann Fortescue, executive director of the museum. "Our attendance, membership, and community collaborations have been steadily growing over the past four years, which has enabled us to reestablish sustainable operations."
Both the museum and the university have also agreed to continue to work on programs and opportunities that serve Wittenberg students.
"We'll continue to collaborate with Wittenberg on student internships, the Hagen Center's 50/50 program for work-study students in the community, and Wittenberg's faculty on museum-based learning experiences for students," Fortescue said.
Wittenberg has owned the facility since 2010.
Committed to collecting, preserving and exhibiting works of art that inspire and educate, the Springfield Museum of Art seeks to engage the entire community in the enjoyment and appreciation of the visual arts. In 2012, the museum was accepted into the Smithsonian Affiliates program and is currently the only art museum in Ohio with that distinction.
A leader in providing an active, engaged learning environment defined by excellence in academics, innovation, student success, service and athletics, Wittenberg is a nationally ranked university for the liberal arts and sciences affiliated with the Evangelical Lutheran Church in America. The university has repeatedly been recognized by the Princeton Review for its professor accessibility, superior classroom experience and longstanding commitment to sustainability, and was recently named one of Forbes' Top 50 Most Entrepreneurial Colleges.
– Office of University Communications
Museum Contact: Ann Fortescue, AFortescue@springfieldart.net<mailto:AFortescue@springfieldart.net>
Wittenberg Contact: Cynthia Holbrook,holbrookc@wittenberg.edu
Art Museum's Community Focus to Expand with Grant
By Emily Finlay, Contributing Writer
Springfield, OH (October 7, 2014) – The Springfield Museum of Art is using a grant from a national organization to expand its focus on art education and interactive art in the community.
Ann Fortescue, the museum's executive director, said it has been working to renew its focus on art education within the community over the last year. The new grant from the Institute of Museum and Library Services, worth nearly $24,000, will allow the museum to continue to expand this focus much faster than before, she said.
"The grant will enable us to work on the successes we've seen this year and enable us to reach out and explore new collaborations and partnerships," Fortescue said. "The grant will enable us to broaden our work so that we will be able to reach out and work with more community audiences than if we didn't have it."
The project, called "It's Your Art Museum – A Model for Community Involvement," involves interactive exhibits and works with groups outside of the museum. The grant will fund these efforts, Fortescue said, and allow the museum to have a part-time museum educator.
Additionally, the grant allows for programs that train and encourage project volunteers, as well as involve local artists in the project.
"Through the grant, we'll work with local artists to create interactive exhibits for visitors," she said. "The purpose is to deeply engage visitors in some way with the art in these exhibits."
The national Museums for America grant program is based on a peer review system. The reviewers are individuals, knowledgeable in museum work, who work in groups of three to review each application. Grants are awarded based upon their recommendations, said Christopher Reich, the group's senior museum advisor.
"The program is intended to help museums improve their services to their audiences," he said. "The grant is a great way to help museums create diverse experiences for their audiences."
Of the 554 applicants, the Springfield Museum of Art was one of only 193 to receive a grant, Fortescue said. It is not the only museum to have this kind of program, she said, but the grant will allow the museum to benefit its specific community and share work with others.
"We were exuberant that we'd received both professional recognition and the grant award," she said. "(We were) pleasantly stunned by the surprise, but very, very deeply pleased and encouraged to keep the project going."
See original story with photos in the Springfield News-Sun. Reprinted with permission.
---
Culture Works to Hold Meetings to Gather Community Input on Arts and Culture
Dayton, OH (May 2, 2014) – Culture Works is holding information gathering meetings on June 4 and June 5 as part of Culture Connects 20/20, a year-long regional cultural planning process. The June 5 meeting will be here at the Springfield Museum of Art.
Culture Works wants to hear from a broad cross-section of citizens from the entire region," said Martine Collier, President & CEO. "Our cultural organizations, their boards, elected officials, arts advocates, artists and other concerned citizens should plan to attend one of these two meetings so we can truly 'take the pulse' of our cultural community and identify the primary issues of concern."
Wednesday, June 4, 5:30 pm
Aullwood Audubon Center and Farm at the Charity A. Krueger Farm Discovery Center, 9202 Frederick Pike, Dayton, OH
Thursday, June 5, 5:30 pm
Springfield Museum of Art at the Center for the Arts at Wittenberg University, 107 Cliff Park Road, Springfield, OH
Researchers from the University of Dayton and Wright State University will be present, along with project manager, Marc Golding, from the arts consulting firm, WolfBrown. Their goal is to facilitate an engaged discussion providing an opportunity for all present to speak out about arts and culture – what's important to them, what can be done better, and what they would like to see more of in the community.
"Community input is critically important to the success of this planning initiative," said Collier, "It is very important that cultural advocates from across the region attend one of these two meetings."
Those planning to attend should RSVP to info@cultureworks.org
---
Major Gift Helps Art Museum Focus on Art Education
Springfield, OH (May 3, 2013) – The Springfield Museum of Art is adopting a new strategic direction by renewing its focus on art education. A generous gift of $10,000 to the Museum from Ruth Kunkel Bayley dedicated to art education for disadvantaged youth has been accepted and matched by 100% of the Museum's Board of Trustees. The Museum shares Mrs. Bayley's belief that art education will engage the community and benefit Springfield in a significant way.
The Springfield Museum of Art will reinvigorate our focus on art education and programs dedicated to sparking curiosity, expanding understanding and encouraging young people to use visual arts in their everyday life. The Museum's commitment to presenting high-quality exhibitions, combined with this renewed commitment to education will provide young people and families in the community with opportunities to explore creativity and express themselves through art.
Art education was at the heart of the Springfield Museum of Art's mission and was the principle motivator of the organization's founders 67 years ago. Thanks to Mrs. Bayley and our trustees, the Springfield Museum of Art will again embrace that founding principle fully.