FUNNIES: Paintings and Drawings by Alan Crockett
Apr 6–Jun 2, 2013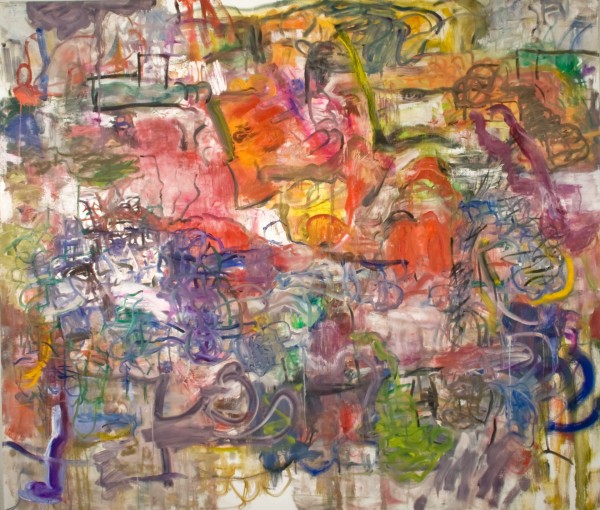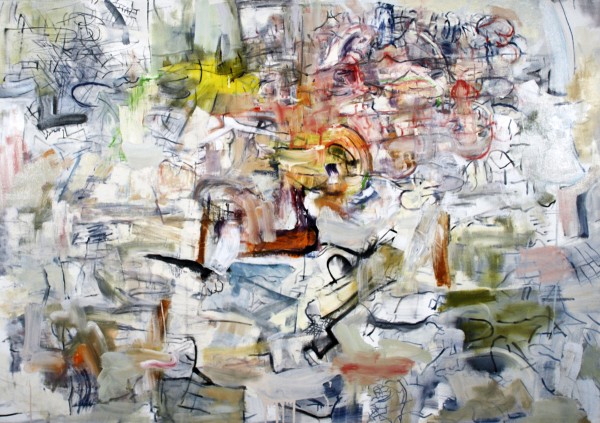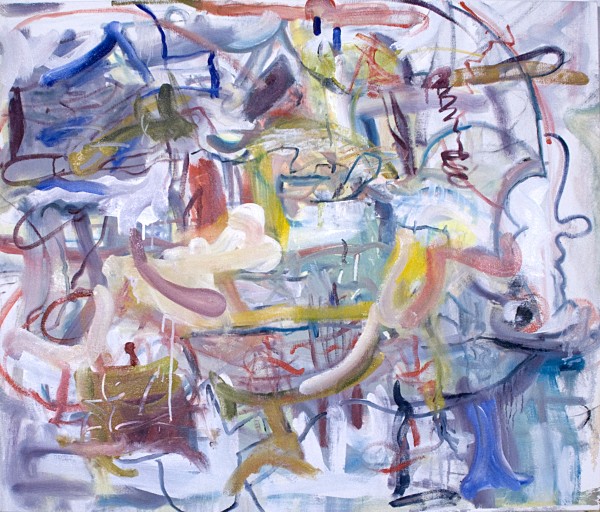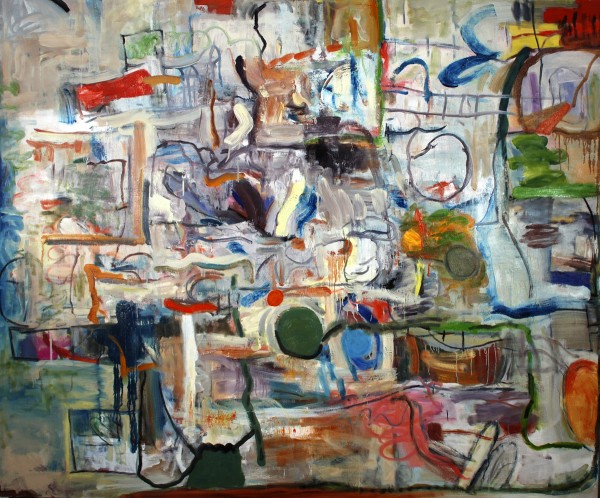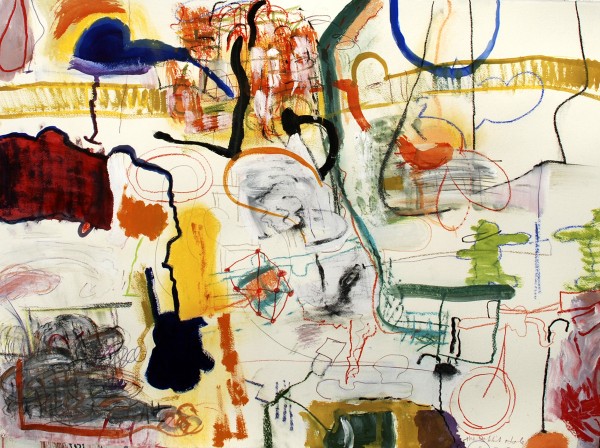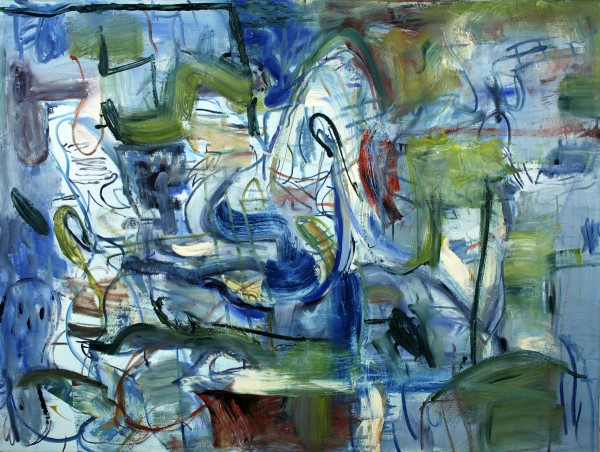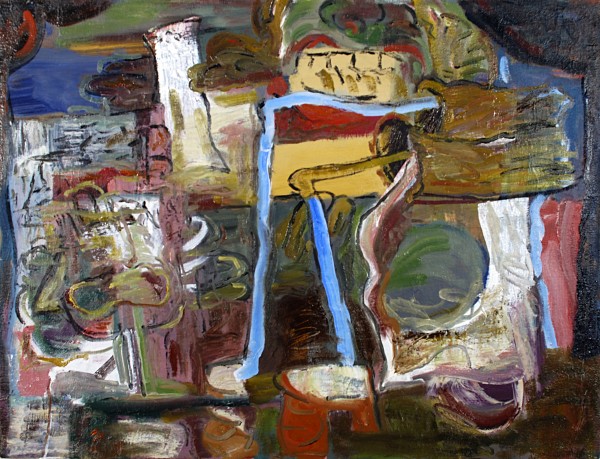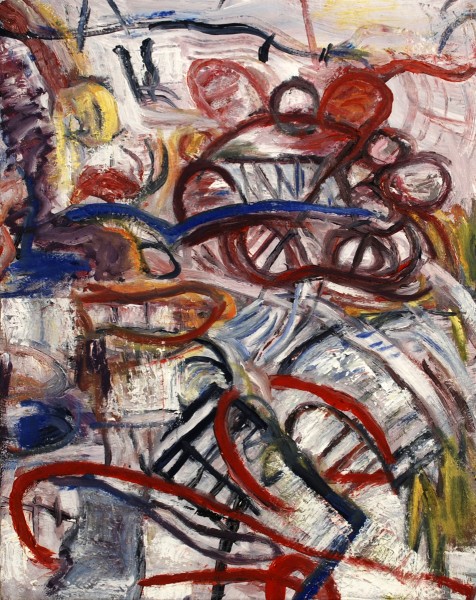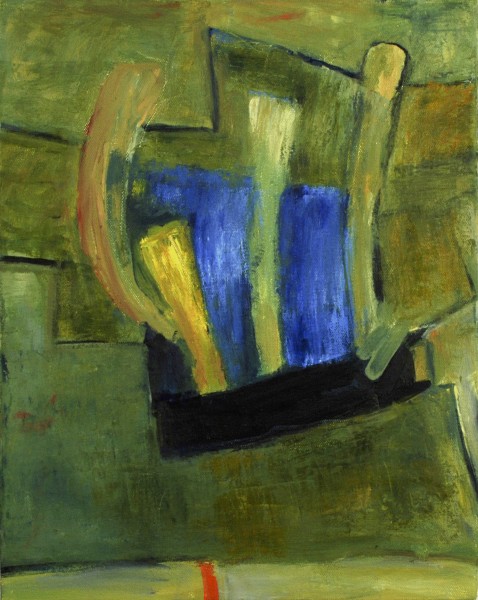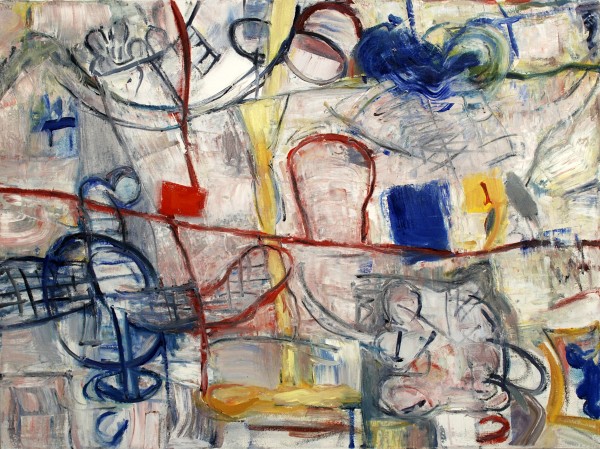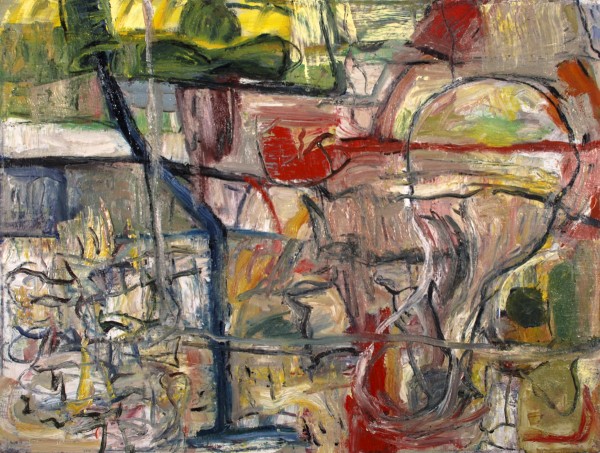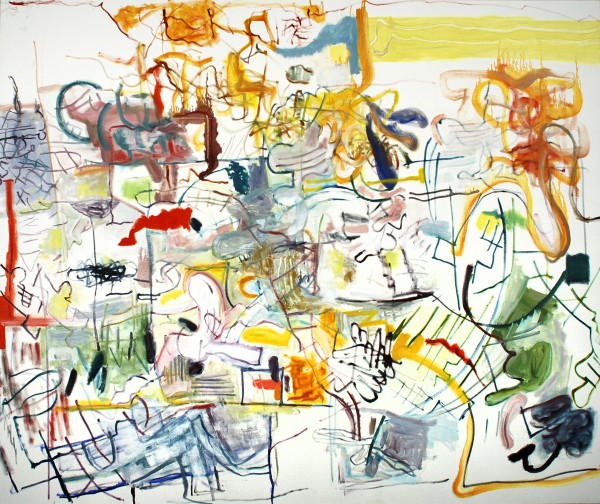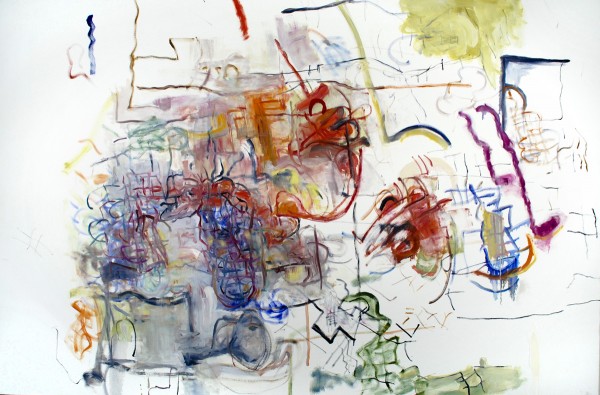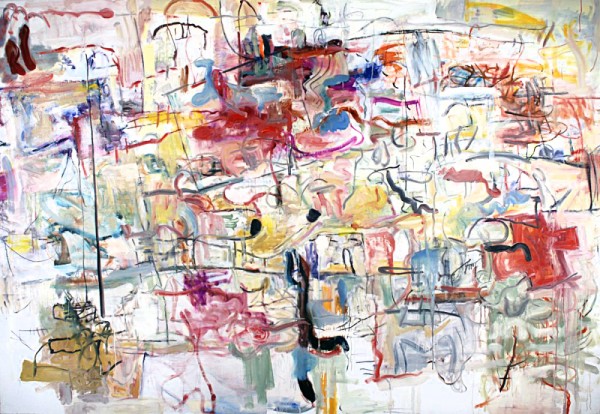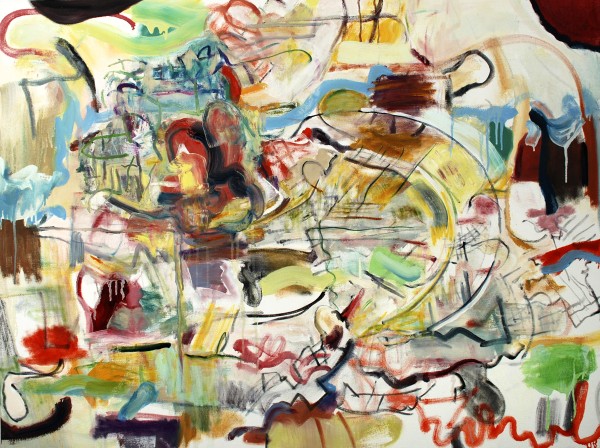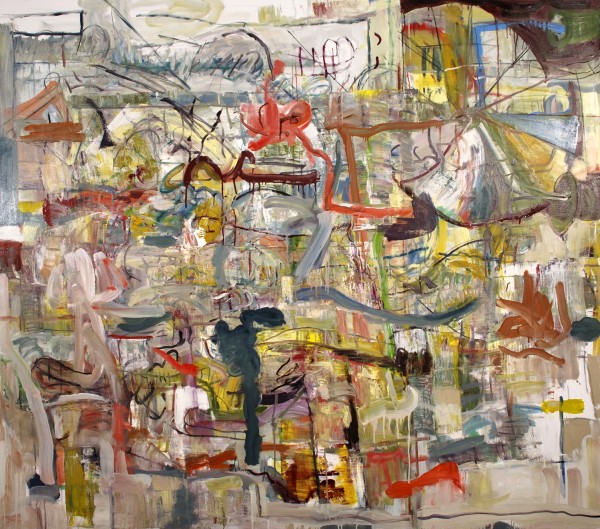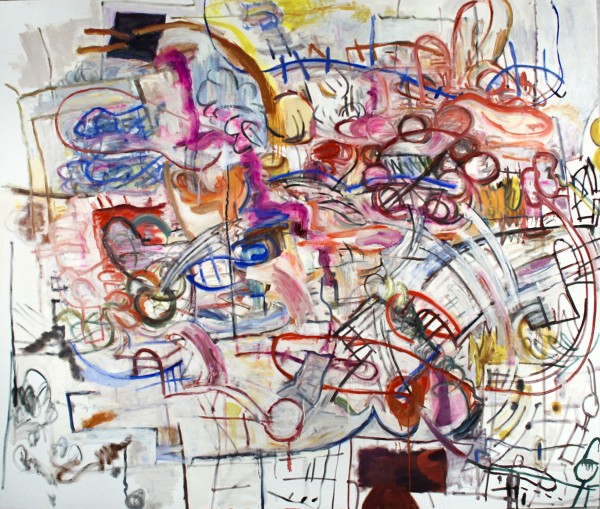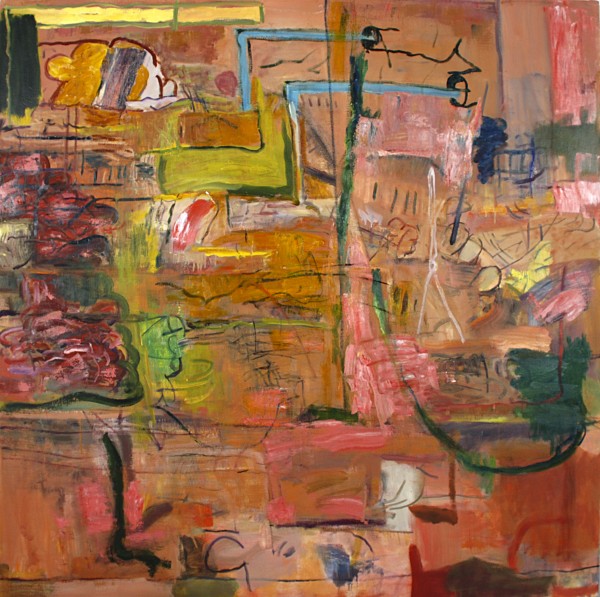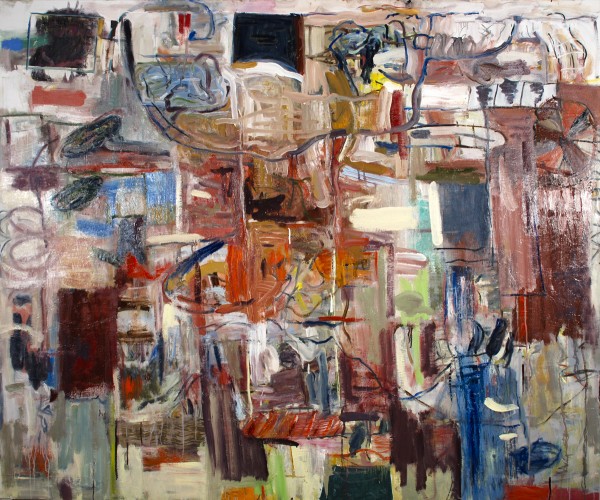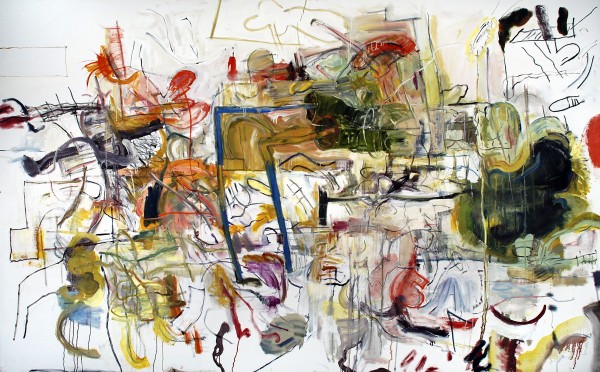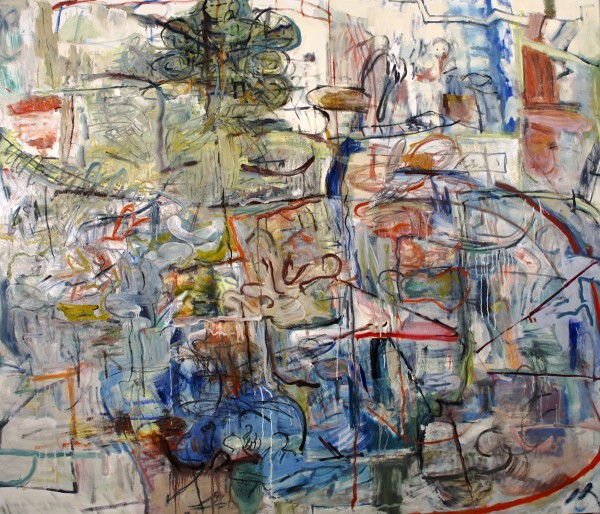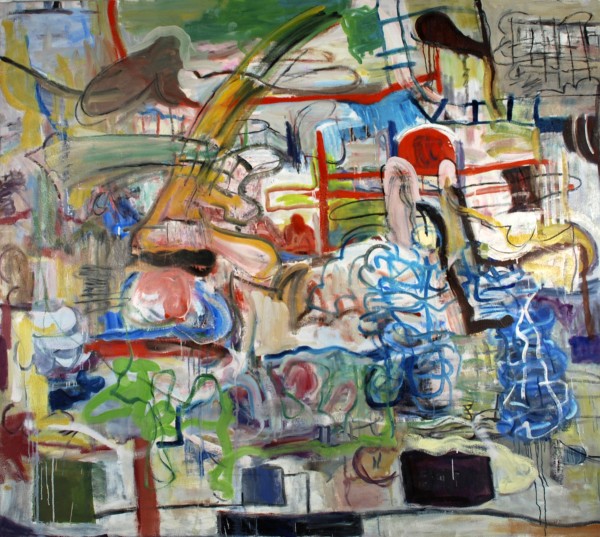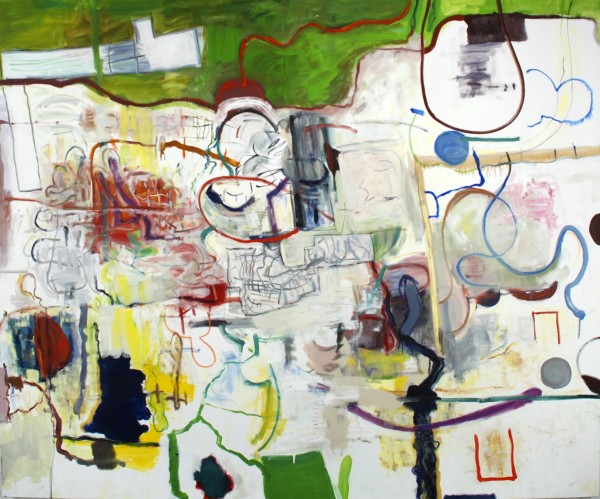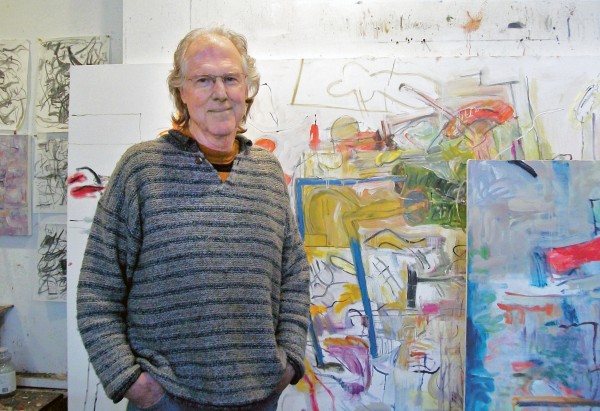 Previous
Next
"My work explores the zany spirit and palette of newspaper 'funnies' as well as the challenges of abstract painting."
– Alan Crockett
The Springfield Museum of Art is pleased to present FUNNIES, the paintings and drawings of Alan Crockett. Crockett is an important Ohio artist. He is Emeritus Associate Professor of Art at the Ohio State University. He has been the recipient of numerous fellowships and awards including a Ford Foundation Grant, a National Endowment for the Visual Arts Fellowship, the prestigious Greater Columbus Arts Council Dresden Residency and he is a five-time recipient of the Ohio Art Council Individual Artist Fellowship.
Crockett's abstraction contains visual references of the concrete world. Objects are brought to near recognition, and then seem to dissolve. In Carnival, the round, segmented circle of a Ferris wheel is evident, bringing the skyline of the carnival into focus across the top of the canvas. However, the harder one looks to the foreground for recognizable figures, the more they seem to morph into abstract marks, forms, and colors. "I bring the work to a state of 'pre-figuration:' perhaps a place that allows for memory or sensation without being specific memory or sensation" Crockett says of these canvases. Greys and blacks offer values; however, these do not recede as shadows or ground. These monochromatic additions are treated as color, producing forms and marks that are integrated into the canvas. Marks are painted, and over painted; areas are reworked yet never overworked with crisp edges and brushstrokes throughout. The canvas is filled with movement and energy, characteristic of Crockett's entire body of work.
Funnies and abstraction are reconciled to create new relations between gesture and image, illusion and abstraction. They lead me on a journey that allows for the discovery of the narrative possibilities of mark making.
"[My paintings] are playful, colorful, full of psychic spills, halts, breaks and image scuffles resulting in a constant exchange and circulation of elements, none of which is absolutely definable."
– Alan Crockett
The most recent canvases are much more open in that there are large areas of white canvas visible. The mark-making motions that Crockett employs dance across the canvas. In many ways they are easier to read without the history of marks, erasures, re-worked areas under them. The marks are clear gestures, making distinct, individual statements. The line and motion reflect the wanderings of improvisational movement which are then referenced in the musical titles many canvases are assigned.
The paintings proceed by shifting between accidental incident and deliberate delineation. Lines dance, pierce, trace and interrupt, inviting play and exploration while revealing the process of the painting's making and forming a symbiotic relationship between drawing and painting. The colors, marks, shapes, erasures that ensue mark time, map or excavate space; they record and reflect the body's presence/absence as tracings of what has been made, unmade and remade.
While Crockett's work fits into the abstract expressionist tradition of action painting, his personal vocabulary of line, shape, color and form are synthesized together in resolved, explosive canvases that convey a tangible and contagious energy to the viewer.