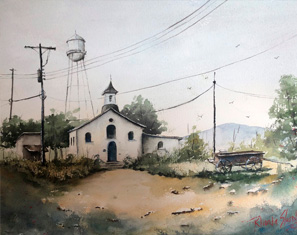 Dec 19, 2020-Apr 11, 2021
The Springfield Museum of Art is excited to host the Western Ohio Watercolor Society's 46th Annual Members' show this winter. For nearly half a century, WOWS has engaged artists in our region through exhibitions and workshops. This juried exhibition will highlight an array of experienced, local artists working in a variety of watercolor techniques. Patrick Mauk of Lima, Ohio is this year's juror. Mauk is a graduate of the University of Cincinnati where he received his Master of Fine Arts degree in 1999.
The Western Ohio Watercolor Society was founded in 1974 for the purpose of furthering interest in, and adding stature to, the use of watercolor as a fine art medium, as well as to encourage public interest in the medium.
Sponsors: