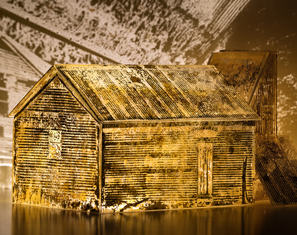 Jan 26 – Jun 1, 2019, McGregor Gallery
Shelter is universally identified as a basic human right, yet refuge and protection are out of reach for millions of people worldwide. How does lack of safety and security, from the physical elements as well as unseen external dangers, affect our psyche and ability to live and flourish? Shelter provides a forum for craft artists' responses to issues of shelter – global and local, public and private.
Shelter aims to create awareness and open dialogue around an urgent social issue.  The exhibition will validate the human experience by showcasing art infused with personal stories and perspectives, and will demonstrate that art-making is a vehicle for open communication, healing, and compassion.
Exhibition Sponsors: