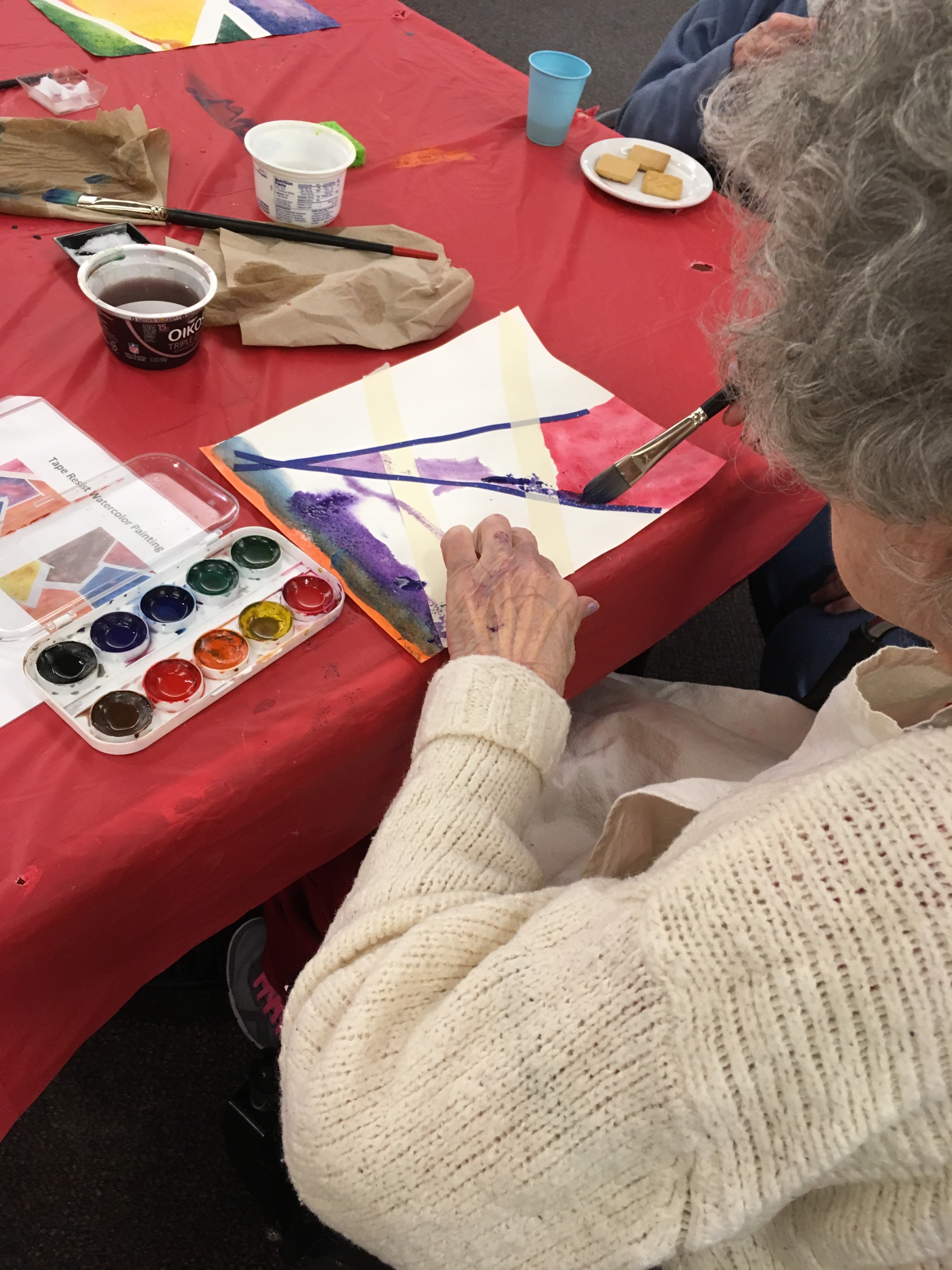 Memory.
Something that we all take for granted, the ability to function without assistance as our muscle memory automatically does what is required of us.
Memory.
Is to know our own name and where we are at all times—to recognize the faces of loved ones surrounding us and trust that tomorrow has a plan.
These are the things that the beloved residents I work with at the Masonic Home do not have the luxury of possessing. We often do not think about our ability to remember and recall with ease but my internship at the Springfield Museum of Art has placed it at the forefront of my mind. I can easily recall what my plans are for the day, I can know deep within my identity, I can eat or speak or walk in confidence and it never occurred to me that those with dementia truly struggle with these tasks and more than that—that those with dementia have lived full lives like us  and many still possess the faint memory of being independent deep within them. This makes it frustrating beyond belief to then be confined to the deteriorating state that is Alzheimer's disease. There is no cure and no way to halt deterioration but maybe just maybe there is a way to improve the quality of life these individuals have. As a Psychology student I constantly focus on the diagnosis of mental illness and the various symptoms that are presented in an individual and often it can be a relatively negative outlook. When I began this internship, I wasn't entirely sure what to expect but I certainly wasn't anticipating the positive impact it is having on my attitude towards psychology, senior care, and art.
Every week Curator of Education Annette Eshelman and I plan an art project that is doable for the seniors but also requires them to express themselves creatively. I spent the first few weeks adjusting to the environment at the Ohio Masonic Home's Memory Care unit and getting comfortable with talking to the residents while I assisted them with their paint brushes, materials, etc. At every session something deep within me occurs—a well of respect and admiration rises up. I get the privilege to come in every week and take the time to listen and really hear what these residents are saying; stories evoked by creating art that they recount about their life before Alzheimer's.  I am inspired to be working with these older adults and see the ways these residents continue to give life to things around them. As I hear their stories I am humbled that they would want to share their life with me, and it reminds me that this disease has taken so much away from them, but it has not taken their spirit.
Often, assumptions are made about the elderly and their capacity for learning, especially those with dementia or Alzheimer's disease. This internship has made each assumption fall to the ground as I've observed these residents share their stories and use unfamiliar art materials to creatively express themselves; we truly can learn so much from them. These blog posts serve to inform and educate but also call us to deeper understanding of what it means to care for those with dementia through creativity and the arts.
Guest Blogger Madison Schick, psychology major, Cedarville University '19, and education intern for In the Moment: Art Unlocks Creativity, spring 2019.
In the Moment: Art Unlocks Creativity is made possible with support from the HealthPath Foundation, the Ohio Arts Council, and the Ohio Masonic Home.