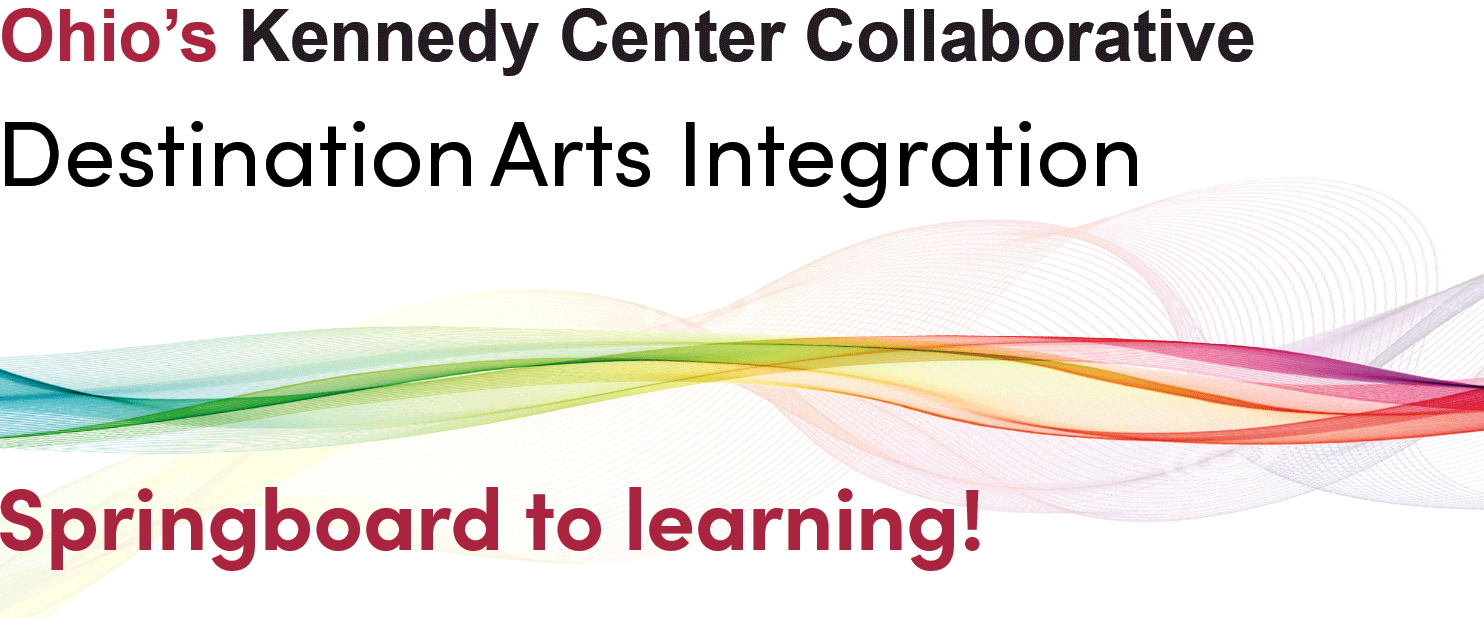 Registration ends Aug 1.
Join Ohio's Kennedy Center Partners in Education teams, the Kennedy Center's Any Given Child initiative, the Ohio Alliance for Arts Education, and the Ohio Arts Council for two days of arts integration professional development.
Wednesday & Thursday, Aug 9-10, 2023
Hollenbeck Bayley Creative Arts and Conference Center
Clark State College downtown campus
275 S Limestone St
Springfield OH 45506
1-937-328-6066
FREE parking on the east and west sides of the building
Registration fee: $65 (Includes all materials, $15 dinner voucher for Aug. 9, coffee/continental breakfast and lunch on Aug 10.)
Registration link: https://www.eventbrite.com/e/destination-arts-integration-springboard-to-learning-tickets-603904413357
Participants will receive a certificate to acknowledge CEU hours for professional development. Graduate credit available through Wittenberg University Education Department: 1 graduate credit available for full attendance and one follow-up virtual meeting. Contact Amy Korpieski for the registration link, akorpieski@springfieldart.net.
Hotel Blocks:
Springfield Courtyard by Marriott
100 S Fountain Ave, Springfield OH 45502
$119 USD Aug 9-10, 2023
Mills Park Hotel, Yellow Springs
321 Xenia Ave, Yellow Springs OH 45387 (15 minutes from downtown Springfield)
$150 USD standard room, $175 USD deluxe room Aug 9-10, 2023


Wednesday, Aug 9, Schedule
Ohio and Kennedy Center teaching artists with evening arts events
Welcome at 1 pm, check in begins at noon at Hollenbeck Bayley
Dinner by voucher at downtown restaurants 5-6:30 pm
Arts Events 7-8:30 pm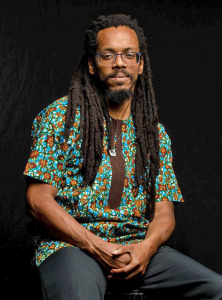 Baba Got BARS: Bomani Armah wRriting System
Kennedy Center Teaching Artist Bomani Armah, Baba Bomani, uses the art of Hip-Hop songwriting (MC'ing and rapping) to teach valuable ELA skills and guide students as they create rhymes that summarize, persuade and inform–in any subject. Baba Bomani's high energy approach comes across in person or virtually and his BARS Rapp Writing Process videos are an essential classroom resource, available to all. Baba Bomani will be with us virtually, aided by an in-person moderator for the in-person session. Read about Baba Bomani online at https://babagotbars.wordpress.com.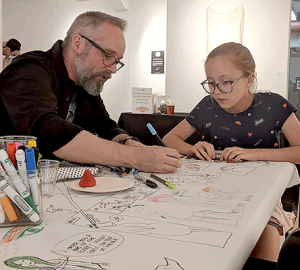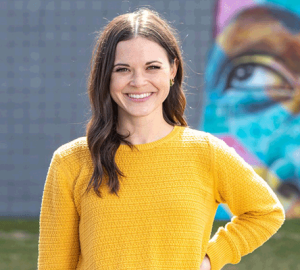 Collaborate, Mean It, & Have More Fun
Shared purpose brings educators and teaching artists together. We're in this to change lives! Yet each classroom has its own dynamic, each teacher works with their own administration, and each teaching artist brings their unique repertoire. When these perspectives and needs meet in a residency, friction can happen. In these situations, we might grasp the principle: "We're in this to change lives!" However, each party must pause to consider what this means.
Join Director of Project Jericho, Lo Houser, and Teaching Artist Jerzy Drozd, for a playful workshop on planning effective arts residencies. Educators and teaching artists will articulate the "why" of their work and "who" they are serving, defining what success looks like to them. Participants will walk away with different methods of collaboration to successfully implement and enjoy residencies in action.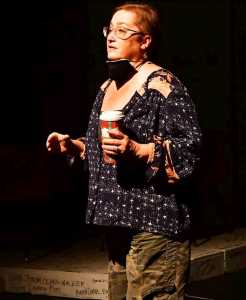 Drama and the Daily Classroom: Transitions, Trust and Truth
Lorrie Sparrow-Knapp will have you up on your feet and learning with your whole body as you engage in theater and drama techniques for day to day work with students. Lorrie focuses on authentic engagement with students, building trust and easing transitions. Working with Lorrie is rejuvenating and fun, grounded in best practices for social-emotional well being in the classroom and drama/theater.
Lorrie Sparrow-Knapp teaches Theater and Live Arts at Yellow Springs High School and McKinney Middle school (OMA Middle school teaching team of the year, 2017). She is the Director of the Choir and award winning theater extracurriculars with OHEDTA State conference showings, 2017, 2019-2022. Lorrie is also Artistic Director of the YS Theater Company.


Wednesday evening choice of arts events, all begin at 7 pm: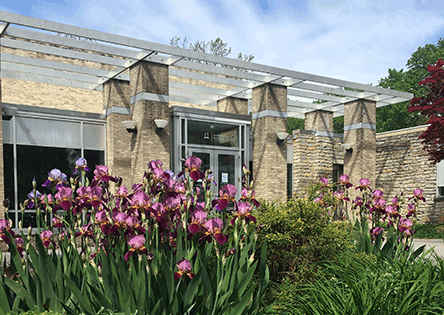 Art & Poetry: Ekphrastic at the Museum: An evening of art and poetry in the galleries at the Springfield Museum of Art. Featuring Chiquita Mullins Lee, Chris Bays (Creative Writing, Clark State College) and Marlo Starr (Creative Writing, Wittenberg University). Springfield Museum of Art, 107 Cliff Park Dr., Springfield, Ohio 45504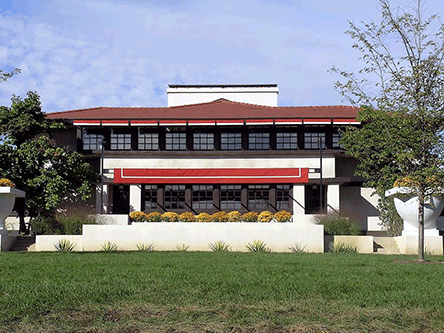 History, Art and Architecture: Touring Frank Lloyd Wright's Westcott House. The Westcott House tours are informative and entertaining, full of period details and accessing the entire house. 85 S. Greenmount Ave., Springfield, Ohio 45504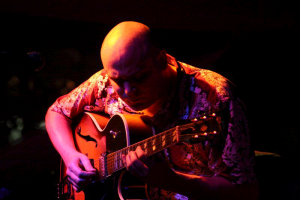 Jazz & History: Springfield Symphony Orchestra's Jazz Trio presents the Harlem Renaissance through music and spoken word. Enjoy the performance at Founder's Pub, located in the lower level of the Benham-Pence Student Center at Wittenberg University, at the corner of N Fountain Ave. and W. Ward S., Springfield, Ohio 45504


Thursday, Aug 10 Schedule
Welcome at 10 am, coffee hour opens at 9 am
Box lunch provided
Conclusion at 4 pm
Featuring the Wick Poetry Center's performance and workshops , What We Learned While Alone: Global Voices Speak to the Pandemic, A Performance and Panel Discussion on the Intersection of Art and Health. https://www.kent.edu/wick
Presented by the Ohio Arts Council.
What We Learned While Alone: Global Voices Speak to the Pandemic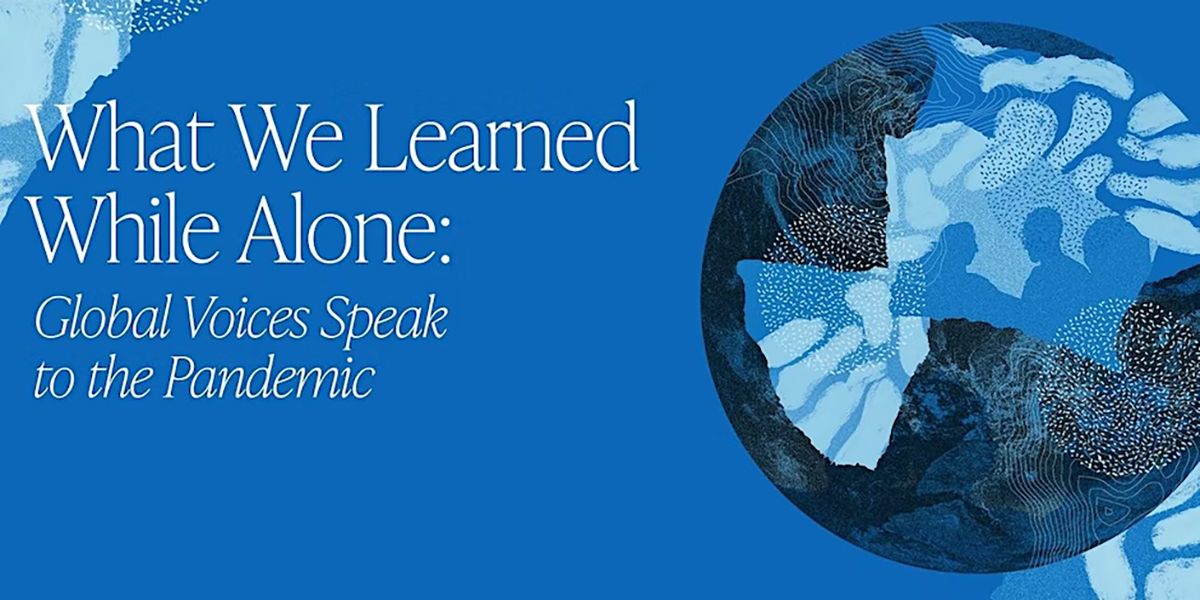 A Global Pandemic. The numbers are staggering. How do we get beyond the enormity of it all?  How do we heal?  What We Learned While Alone: Global Voices Speak to the Pandemic, a theatre production that premiered at the National Academy of Sciences, presents a unique opportunity. Embracing poetic writing about the pandemic from around the world inspired by an interactive website created by the Wick Poetry Center at Kent State University, the University of Arizona's Poetry Center, and acclaimed poet, Naomi Shihab Nye, What We Learned While Alone combines spoken word, music, movement, and direct digital dialogue to foster an innovative interactive experience. Culminating in a new poem created in collaboration with performers and audience, each performance celebrates who we are.  Here.  Now.
» Performance of the interactive theatre production What We Learned While Alone
» Post-production panel discussion of the development of the What We Learned While Alone theatrical project with the creators.
» A series of three 40-minute workshops focusing on adaptive techniques in the areas of movement, creative writing, and theatre.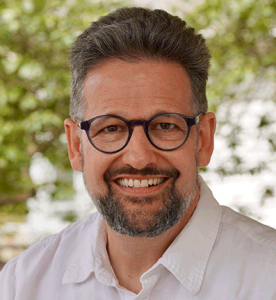 Workshop 1 Creative Writing with David Hassler: Grief and praise are both expressions of love. Yet our contemporary culture does not readily offer us rituals to acknowledge our grief or to share it publicly. If we can learn to express ourselves and ritualize our grief, it can become medicine for our community. Join Wick Poetry Center director David Hassler through guided discussion and prompts, generated from the performance What We Learned While Alone, as we explore the creative process of transforming grief into gift through the imaginative and figurative language of poetry.
David Hassler, MFA, directs the Wick Poetry Center at Kent State University. In 2009, he cofounded Traveling Stanzas, a community arts project which creates illustrations in response to poems generated from community workshops. Hassler is the author or editor of ten books of poetry and nonfiction, including Dear Vaccine: Global Voices Speak to the Pandemic. Hassler's awards include Ohio Poet of the Year, and is featured in a TEDx talk, "The Conversation of Poetry."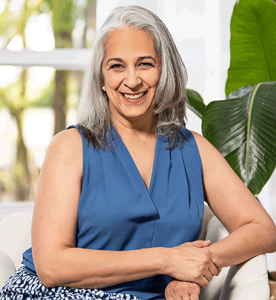 Workshop 2 Movement with Ambre Emory-Maier: Join Kent State Professor of Dance, and former Director of Education of BalletMet, Ambre Emory-Maier, to explore, investigate and experience her embodied creative process for the poetry play, What We Learned While Alone. Her work, infused with echoes of trauma-sensitive and restorative sensibilities, offers ways to integrate collective, community events through the body and movement.
Ambre Emory-Maier is Assistant Professor of Dance at Kent State University; Ambre completed her MFA in Choreography and Performance at the Ohio State University and MA in Dance Reconstruction and Directing from CUNY. She uses Labanotation to re-stage works. Her recent creative work in collaboration with the Wick Poetry Center called, What We Learned While Alone, premièred in Washington, DC in October 2022.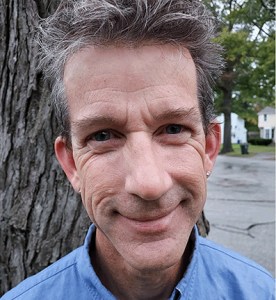 Workshop 3 Poetic Theatricality with Eric Schmiedl
Performing a poem can be a tricky endeavor.  A poem is neither pure monologue nor dramatic dialogue.  However, it employs tools familiar to theatre – objective, tactics, transformation.  Cleveland theatre artist Eric Schmiedl, leads an interactive exploration of performing lessons learned from the production of What We Learned While Alone, employing the techniques of script analysis to discover new potential in sharing poetry with a live audience.
Eric Schmiedl is a graduate of Kent State University and the University of Hawai'i. His theatrical work is marked by a passion for collaboration and intercultural exploration.  He has collaborated with theaters including the Denver Center for the Performing Arts, the Cleveland Play House, the Alabama Shakespeare Festival, Cleveland Public Theatre, Karamu House, and the Honolulu Theatre for Youth.  Eric's work has been recognized by organizations including the Doris Duke Charitable Foundation and the Edgerton Foundation New American Play Awards.

Support Provided by



Hosted in Springfield, Ohio, by Arts Alive members: