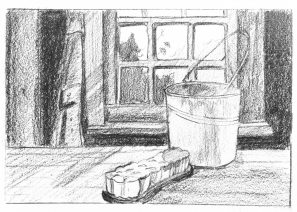 Happy Friday! We have some homework for you over the weekend. Art class instructor Kelley Booze put together a mini drawing lesson for you using a piece from our permanent collection. This is the beginning of a weekly series that we will post every Friday.
If you participate, we'd love to see your sketches!
Download the instruction sheet here »
Please share with us using #momentsforjoy and tagging us @smoa_ohio.