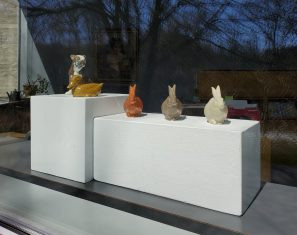 Enjoy art and practice safe physical distancing at the new Trail Gallery of the Springfield Museum of Art!
Springfield Museum of Art is closed to the public, but you can still see art in our new Trail Gallery. Visit the trail that runs between the Museum and Buck Creek to see art on display in staff office windows. We will rotate these exhibitions often while we are closed to the public. Get out of your house, stay safe, and enjoy art!
This first exhibition includes rarely seen objects from our collection that have us thinking about spring.
#momentsforjoy #SpringfieldMuseumofArt #smoa #springfieldohio #museumathome