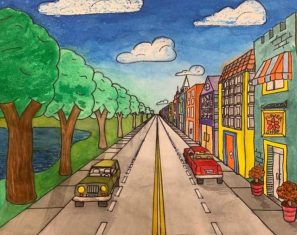 We read about Ms. Wise's Artatory in the Springfield News-Sun and were so excited to hear about the work she's doing!
This Possum elementary school teacher is sharing creative ideas and projects with her students while school is unexpectedly out of session. Art can be very cathartic during difficult times, and is needed now more than ever.
Explore her Facebook page for some creative activities you can work on at home!
Visit here Facebook page here »
#momentsforjoy #SpringfieldMuseumofArt #smoa #springfieldohio